Principles Before Personalities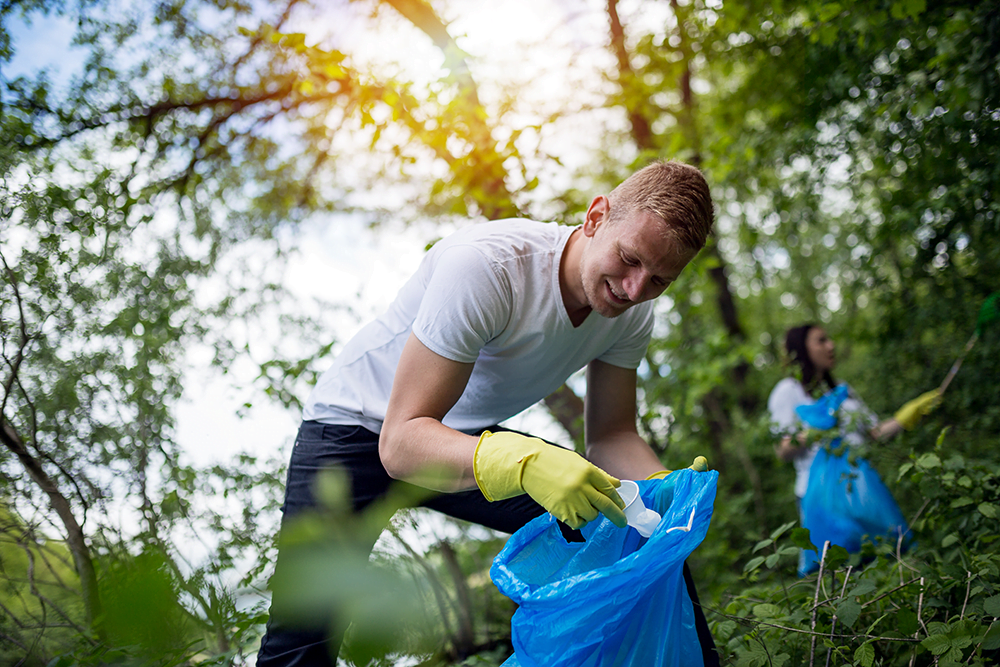 For any alcoholic or addict newly introduced to the program of recovery, it is incredibly likely to hear the phrase "principles before personalities" at pretty much every meeting we attend. We'll hear it said a lot in general. But what exactly does it mean? And what is it trying to tell us?
Personalities
Most of us already understand what a personality is. It's simply how someone acts and treats others, especially in public. Some people's personalities are pleasant, charming, and friendly. Other people's personalities may be unapproachable, gruff, or even a little unlikeable. It's a harsh reality perhaps, but it's unlikely that we are going to become friends with every person we meet — and that is totally fine. We naturally gravitate toward certain types of people, and to each their own.
But in our disease, it's also unlikely that we were always tolerant and understanding of people whose personalities didn't vibe well with our own. In our active addiction or alcoholism, many of us could be cold, confrontational, or downright mean to people we didn't like. In recovery, this same behavior just doesn't fly. The book Alcoholics Anonymous tells us outright that "love and tolerance of others is our code." A code is something we live by, and breaking that code can sometimes have disastrous consequences — often more for us than for the other person.
In recovery, we strive to fit ourselves to be of maximum service to our fellows and our higher power. That means we must always seek out ways to make ourselves more loving and helpful to all people all the time, no matter what their personality is like. We aren't going to want to spend our free time with every person we come across, but our recovery is in jeopardy if we aren't willing to use our free time to help every person we come across. If this sounds like too much work to you, you probably have not yet experienced the freedom and fullness of life that comes from being of service. But if you keep working the 12-Step recovery program, you will soon.
Principles
Most alcoholics and addicts do not have a lot of experience in living by principles, especially when we were in our active disease. Most of us did what we had to do to survive, feed our disease, and get by. This makes a principled existence hard to adhere to. Principles are basically rules or ideals guided by a strong sense of doing what is right. It's easy to see how our disease might make it difficult to be a very principled person. But now that we are in recovery, it's a different story.
We are given the 12-Steps as a design for living that really works. It guides our lives toward healing, wholeness, fullness, usefulness, and joy in recovery. Behind each of the 12-Steps is a spiritual principle. These ideals are meant to guide us in a general way, providing things we can keep in mind and bring with us into every area of our lives. These spiritual principles are:
1) Honesty
2) Hope
3) Faith
4) Courage
5) Integrity
6) Willingness
7) Humility
8) Love
9) Discipline
10) Patience/Perseverance
11) Awareness
12) Service
Each corresponds with one of the 12-Steps directly, but they are meant to be demonstrated in all our affairs, not just the ones directly related to our recovery.
Given our previous lack of practice with such things in our disease, it is understandable that it may take us some time to learn and adopt these principles. And that's okay — the important thing is that we strive to practice these principles as best we can at any given time.
Placing Principles Before Personalities
The 12-Step fellowship is formed around practicing the 12-Steps. This is what helps us find recovery and allows us to be of service to our fellows and our higher power. But our recovery community could not survive without the 12-Traditions. These are like the 12-Steps, but for the whole group. We do the 12-Steps with our sponsor and sponsees, but all of us in recovery work the 12-Traditions together. The 12th-Tradition states that "Anonymity is the spiritual foundation of all our Traditions, ever reminding us to place principles before personalities."
What does this statement about anonymity mean? It means that we respect the rules of the fellowship and we don't break the anonymity of others. We can do with our own anonymity what we will, as long as it does not jeopardize the group, the larger fellowship, or any other member. It's best to play it cool and close to the vest unless someone can be helped. This statement also reminds us that our spiritual principles are more important than any of our personalities. If we want to brag about how successful we are in recovery, it's best not to do it publicly. Instead, find a newcomer and tell them how much the 12-Steps have helped us. If we encounter someone in the rooms of recovery whose personality clashes with ours, remember that we have the same disease and we're here for the same reasons. We don't need to butt heads with them or make our dislike of them known. Instead, we need to adhere to the spiritual principles that help us all recover.
Alcoholism and addiction are a devastating disease that completely takes over the lives and personalities of most who suffer from it. But recovery from this disease is possible, providing the sufferer is willing to work the 12-Step program of spiritual action. This program is designed to produce the necessary psychic change and vital spiritual experience that can lead to lasting recovery. It is often necessary to completely shift our ideals and undergo changes in our fundamental opinions of the world, life, and ourselves. This need not be as scary as it sounds, for indeed it is the pathway to a new life, and the chance for recovery from a disease that kills most who do not seek help. Jaywalker Lodge is here to help guide those who are new to recovery through the process, so it need not be mysterious or frightening. If you are ready and willing to begin your journey in recovery, call us now at (866) 529-9255.