Dealing with Temptation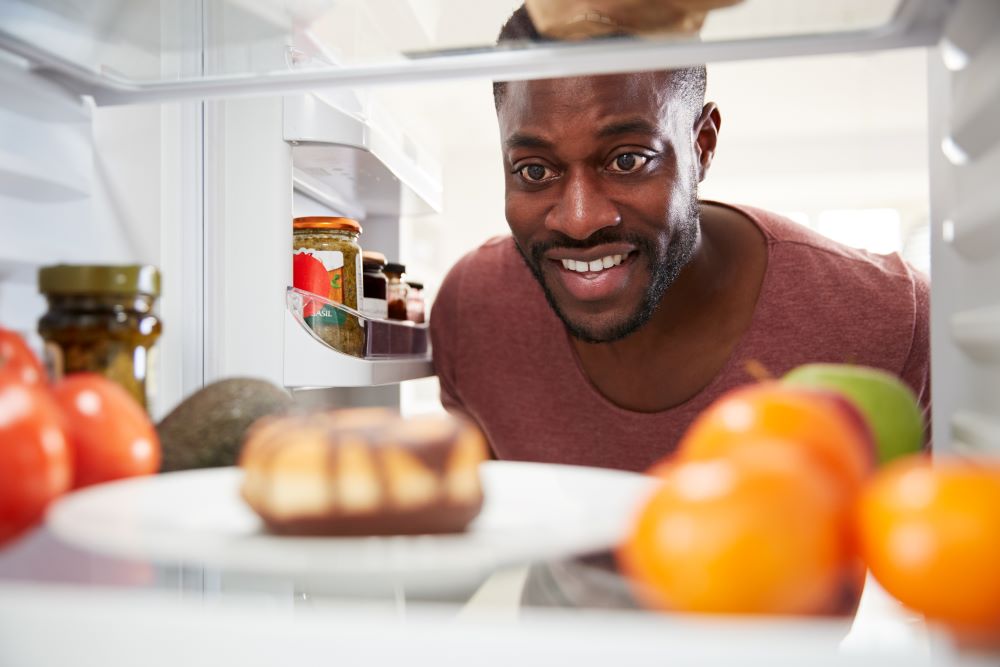 Our struggles with alcoholism and addiction change us greatly, but they do not change the fact that other people react to alcohol (and even some drugs) differently than we do. We must accept the fact that we are bodily and mentally different from our fellows. We can never safely use alcohol in any form at all.
That may sound dreary, but it ends up being the doorway through which we enter a beautiful new world. Yet it does not change the fact that drinking is often present in the culture around us. They won't stop making commercials or movies featuring drinking just because we got sober. It is also likely that occasionally we will be in situations or around friends or family who are able to drink differently than we are.
That is okay. Living a life in recovery does not necessarily mean that we become crusaders or advocates of prohibition. It means that in order to stay sober and remain happy and successful in recovery, we must spend regular time helping others who wish to get and stay sober. And when you think about it, that's not a bad deal at all.
Stay Immersed in the 12-Steps
The best way to deal with possible unwanted exposure to alcohol (or drugs) is to work the 12-Steps, of course. But don't just do them and move on – stay immersed in them. Incorporate the 12-Steps, meetings, and working with others into your everyday life. The Big Book of Alcoholics Anonymous says we cease "fighting anything or anyone – even alcohol." That means we stop insisting that the world has to change to meet our demands. Instead, we focus on changing ourselves to have a better go of it in the world.
We can't take that first sip, because we know all too well the pain and horror that ensues from taking a drink. But we also can't banish all traces of its existence from the world. We probably should not go to parties or events that are solely based on drinking. But it is common that some people who love and support us – and who are not alcoholic – will occasionally drink around us. We can't drink, and we can't stop them.
What can we do? We can do the work on ourselves to break free of the negative reactions within us to such things. The book says, "If tempted, we recoil from it as from a hot flame. We react sanely and normally." A sane and normal reaction looks something like this: "We are not fighting it, neither are we avoiding temptation. We feel as though we had been placed in a position of neutrality – safe and protected."
Take the Position of Neutrality
The position of neutrality is not a myth, though it eludes us until we experience the psychic change spoken of in the 12-Steps. However, for most alcoholics and addicts who fearlessly, thoroughly, honestly, and open-mindedly work all the 12-Steps, and engage with them as a lifestyle, that position of neutrality comes. It comes to those who do the work required to get it. It is not a bolt of lightning, but simply the result of really doing the work necessary to experience happy and joyous recovery.
Keep in Fit Spiritual Condition
The book goes on to promise that this "is how we react so long as we keep in fit spiritual condition." That last part is especially important – we must keep in fit spiritual condition. For the majority of us, this means a few simple things:
We regularly attend meetings.
We communicate honestly and often with our sponsor and sober friends.
We remain engaged in the 12-Steps.
We do what we can to be of service to others as often as possible.
That's not such a tall order when we consider the result is that we are able to stay sober. The part that some people miss is that doing these things over a period of time results in a life that's so happy, useful, and free that we stay in recovery. The longer we do it, the better it works and the better life gets. In short, if we work to keep in fit spiritual condition, we don't have to drink or use ever again. We are no longer tempted by our disease because life gets so good the thought leaves our minds.
We have to remember that recovery is not a punishment for our past or "payment" for our disease. Recovery is the solution to our alcoholic and addict problem. Recovery is the promise of hope that our future can be bright and we can be happy. The work we have to do to experience meaningful, happy sobriety isn't some kind of penance. It is a helping hand reaching down to pull us out of the dark pit of alcoholism.
Focus on Your Recovery
The position of neutrality towards drink and drugs is achieved by working the 12-Steps and working them into our lives. The deeper we weave the lessons, principles, and actions of recovery into our lives determines how safe, full, and happy our recovery will be. We shouldn't needlessly place ourselves in dangerous situations.
We should monitor our spiritual condition and state of mind before stepping into situations that may jeopardize our recovery. We should travel with a sober friend if we fear temptation. But most importantly, we should really work all the elements of the program of recovery, so we are free to travel anywhere.
For those just starting on the road of recovery, temptation can be devastating and unavoidable. For those who wish to experience long-term recovery, but have not yet been able to achieve it, Jaywalker Lodge is here for you. We found our way over the hurdles of chronic relapse, and we can help you do the same. Call us today at (866) 529-9255.