Why Drug Decriminalization Might Help With Treatment and Recovery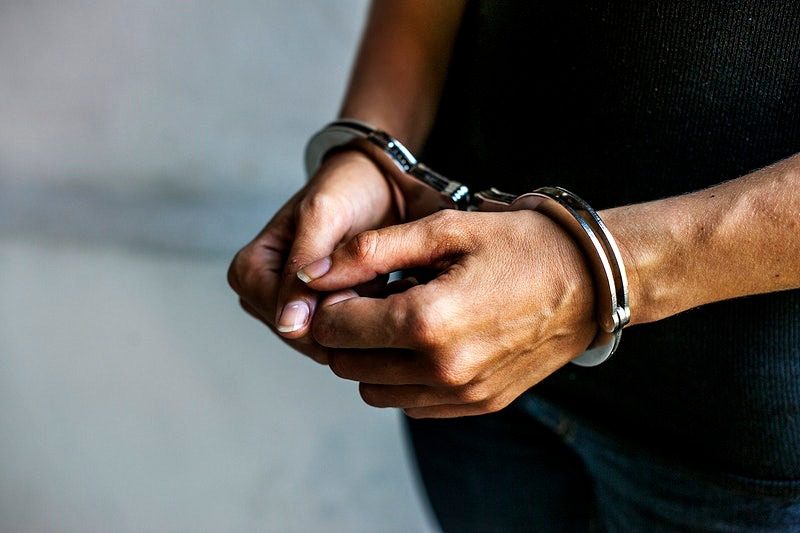 When it comes to substance use disorders, there tends to be a barrier of care for those sentenced for drug possession. Oregon became the first state to decriminalize all illegal drugs fully. Whether or not decriminalization can make the jobs of healthcare workers easier is hotly debated. Still, there is a chance that decriminalization might help society focus on rehabilitation rather than punishment for substance use. Here's what we know:
The Difference Between Legalization and Decriminalization
One important thing to clarify in this article is the difference between legalizing substances and decriminalizing them. The difference is important because the legal language matters. If you aren't in favor of complete drug legalization, you could still be for drug decriminalization.
Drug decriminalization simply means that if a person is in possession of a substance, they won't be charged with a criminal defense. Decriminalization is different from legalization, as in this case, the drug in question would not be legal; however, the person in possession won't have to face prison sentencing.
Rehabilitation Over Punishment
Activists are pushing for drug decriminalization because of the hope that in the future, our society can focus more on helping those who are struggling with addiction rather than punishing a person with a disease by locking them up for drug-related charges. Ideally, a person who is found in possession of a substance can instead be brought to an addiction treatment facility to receive the proper care and begin to overcome their addiction.
This method can help humanize a person with an addiction. A person facing drug addiction doesn't need to be locked up for non-violent drug offenses and instead can get help for substance use. This concept is critical because many addictions only serve as a symptom for more significant issues such as PTSD or depression.
Allocating Resources
A significant issue with many communities is a lack of mental health and addiction resources for people struggling with substance use disorder. Many resources tend to be allocated to the criminal justice system rather than infrastructure to help those who need access to medication, therapy, or detox. Lack of resources tends to affect low-income communities the most, which are also more likely to experience the opposing end of our criminal justice system.
How the Law Has Impacted Oregon
While it might still be a little early to see the extent of how Oregon's laws have impacted their community, we can see a glimpse of what decriminalization might do for communities in Colorado. In 2021, Oregon voted to decriminalize possession of small amounts of drugs like heroin, cocaine, or LSD, allowing those in possession to only receive a civil citation and a $100 fine which can be waived after receiving a screening from a recovery hotline.
The full-scale results of how Oregon's laws will affect substance use rehabilitation and people's ability to receive care will take time to come into fruition as they are only in their first year. There are, however, still some numbers and statistics that those interested can go by. What can be seen is that Oregon has transferred millions of funding into the treatment sector so far. Additional structural changes are still in the works as well as more people leave prison and jails and move over to healthcare.
Is Decriminalization a Good Idea?
There is some hesitation about decriminalization. Again, there are arguments out of fear that there won't be any real consequence of drug use, at least on a punitive scale. There are also concerns that drug decriminalization could mean that drugs are more accessible because there's less fear of consequence from possession.
Since it still takes a while to collect data and research the impact of decriminalization, the results of Oregon's choice to decriminalize will still take a while to process. As Oregon is a pioneer in this experiment, it will be interesting to see what the impact will be.
Rebuilding From the Ground Up
Another issue Oregon faces is that, at this time, the structures aren't in place to accept resource allocation. Countries like Portugal that have decriminalized drugs could see immediate results because they already had a solid addiction treatment infrastructure. Oregon, which started as one of the most addicted states, and one with the least amount of addiction treatment and recovery services, still lacks detox and treatment centers, sober housing, and harm reduction programs. This situation will require Oregon to build from the ground up, meaning any substantial data won't come until all of those structures are in place.
Drug decriminalization is still fairly new in the United States, and there is still a lot this country will need to learn about implementing it. There's plenty of evidence to prove that decriminalization could be a future solution to addiction treatment, but many people are still apprehensive. While Oregon continues to build infrastructure, eyes will be glued to the numbers to see how successful this law can be for states that move to this ideal in the future. In the meantime, most drugs are still illegal to possess and use, pushing more people away from treatment and rehabilitation services and instead into the criminal justice system. We can only hope that in the future, we can find a solution that prioritizes recovery over punishment for simple possession. Drug laws are complex. If you are concerned about drug laws in your area or are interested in learning more about the future of drug possession, call Jaywalker Lodge today at (855) 529-9255.