What Is the Most Important Part of My Recovery?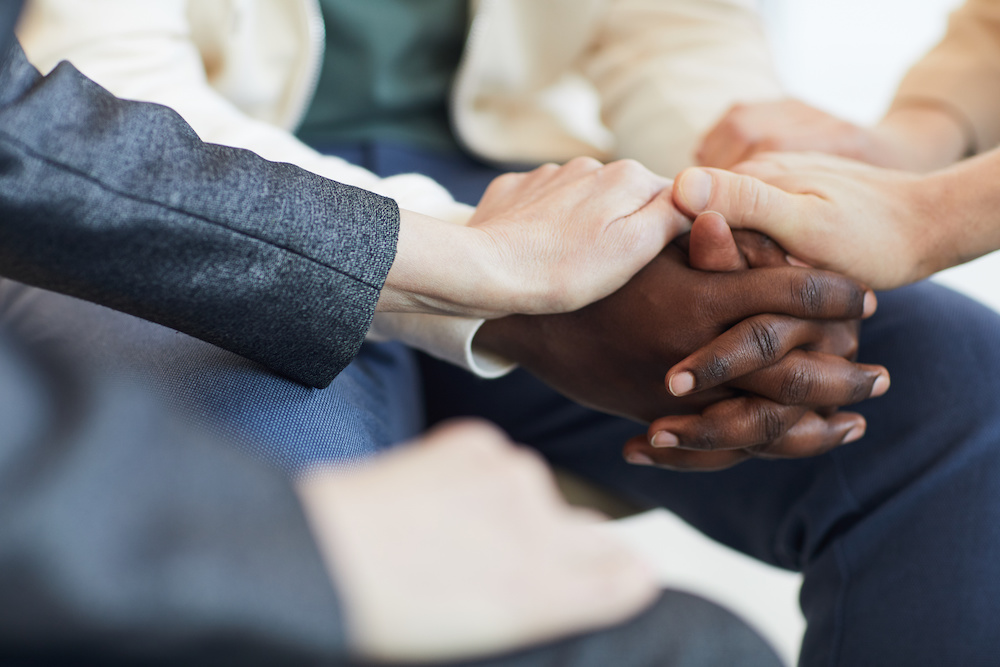 For alcoholics and addicts in recovery, whether they are brand new or already familiar with the 12-Step program and lifestyle, this is a fairly common question. After all, recovery is a new way of life and considerable experience. There are many facets and moving parts, and each one holds much to teach us. The longer we live the 12-Steps, the more we find to learn and explore. There is so much that becomes open to us as we journey in recovery. The possibilities are practically limitless, just like our future in recovery. But with so many wonderful and rewarding practices, what is the most essential part of our healing?
Is There Just One Important Thing?
Everyone seems to have a different answer when asked about the most important part of recovery — partly because we excel at or gravitate toward different things as individuals. Some will dive deep into meditation, while others will pursue the great spiritual mysteries of the universe. Some will pour their hearts into service, while others will be asked to sponsor dozens of people. Some will become speakers, while others will attend tons of meetings. Each of us finds our niche where we can learn things that fill our lives and help us be of the most service. We are all different and have unique interests, so each of us will find a different answer to this question.
Some will say that abstinence is the most important part of recovery, which is true in many ways. We can't recover unless we are sober, and we can't live in recovery if we don't stay sober. So sobriety is a necessary prerequisite. Surely if we don't stay sober, we risk our very lives. But the best way to ensure that we stay sober is to find recovery — they're very intertwined, almost inseparable. We can be sober while neglecting our recovery, but that sobriety will likely be very short-lived. However, we can't recover unless we are sober. So abstinence is necessary, but it's hard to maintain without recovery, and recovery begins in the 12-Steps. 
Does that make the 12-Steps the most important part of recovery?
Unity, Service, Recovery
The short answer to this big question is yes. The 12-Steps are the most important part of recovery simply because they are the program of recovery. But it isn't just 12-Step work — the program of recovery is much bigger than just working the 12-Steps with a sponsor. We work the 12-Steps to experience the necessary psychic change and vital spiritual experience that will allow us to begin recovering from our alcoholism and addiction. To maintain our recovery, we must continue working the 12-Steps and continue living the recovery lifestyle. This is best summed up by the phrase "Unity, Service, Recovery." While recovery stands for the 12-Steps, unity, and service are just as much a part of the 12-Step program.
In other words, the program of recovery is not just the 12-Steps. Contained within the 12-Steps, and practiced while working them, are the principles of unity and service. They can't really be separated. All three parts are the program of recovery. By attending meetings, we practice unity. By learning how to work the 12-Steps and commit to meetings, we prepare ourselves for being of service — first by learning to be reliable, then by learning how to sponsor and help other alcoholics and addicts. This all gets us fit to be of maximum service to our higher power and other people we come into contact with. After all, one of the primary purposes of recovery is fitting ourselves to be of maximum service to the world, and each of us does this in our own way.
Because unity, service, and recovery are each part of the 12-Steps, the program of recovery, and the recovery way of life, there is not really one part that is more important than the others. Each of these three principles has very important elements within them that should not be neglected. We must understand the 1st-Step fully and personally to know our deadly disease and work the program of recovery as best as we possibly can. We must attend meetings to keep ourselves grounded and connected and be available to help others. We must turn our minds away from selfishness and towards service to others in order to experience real freedom and joy in our lives in recovery. There really isn't anything breaking these elements down in order of importance — because they're all equally important.
Keep Doing All Three
There is an old saying that goes something like this: "I love my life in recovery. It's beyond my wildest dreams. All I did to get this wonderful life is work the 12-Steps, go to meetings, and be of service to others. I don't know which part was the magic answer, and I don't want to risk it. So I'm just going to keep doing all three." Perhaps this is an overly simple concept, but it's true. We have a three-fold disease — the physical allergy, the mental obsession, and the spiritual malady, and our disease is treated with the three-fold solution of Unity, Service, Recovery.
The whole program works to get us into recovery so we can live joyous, free lives. There isn't just one part of it we can focus on and expect a full recovery. With the 12-Step program, we are given a beautiful gift. What's really important is that we accept that gift, recover, and help the people in our lives.
Alcoholism and addiction are a deadly disease that often proves to be destructive not only to those who suffer from it but also to all involved in their lives. Thankfully, there is a solution that works. The 12-Step program is designed specifically to produce the necessary psychic change and vital spiritual experience that can bring about lasting recovery and freedom. The 12-Step program has been restoring alcoholics and addicts to life for over 80 years. This spiritual program of action is available to anyone who is willing to do the work involved. Many who undertake this work find themselves and their lives transformed forever. The 12-Step solution can work for anyone, no matter what their history with alcoholism, addiction, or relapse may be. At Jaywalker Lodge, we specialize in helping men begin their recovery journey by providing a unique, effective, and rock-solid foundation. To learn more, call us today at (866) 529-9255.