What is Masculinity?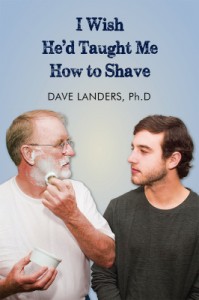 Dave Landers from St. Michael's University in Vermont and Steve Rissman from Metro State in Denver helped Jaywalkers understand how masculinity is socially constructed and they discussed the myriad ways it can impede, facilitate or destroy a man's recovery.  On Tuesday, July 30, the men from the Lodge, Solutions, and Jaywalker U worked together in large and small groups to answer some poignant questions such as (1) how did you develop your definition of a man? (2) what emotions are considered normal for men and what emotions are less socially accepted? (3) how do you want to show up as a man today?  In the future?
Dave's new book, I Wish He'd Taught Me to Shave, will be released sometime this August, and will explore the ways that men and women learn about masculinity.
Jaywalkers are incredibly astute men.  They were engaging in the large group and the small groups.  They were honest, open, willing, uncomfortable at times, and welcoming to the guest speakers.  Both Dave Landers and Steve Rissman were wonderfully impressed by the quality of men at Jaywalker and can't wait to come back.
For more information on Dave's new book please visit http://windridgebooksofvt.com/product/i-wish-hed-taught-me-how-to-shave-dr-dave-landers/
Janet DeMars
Program Director
Jaywalker U