What Can I Do When They Don't Want Help?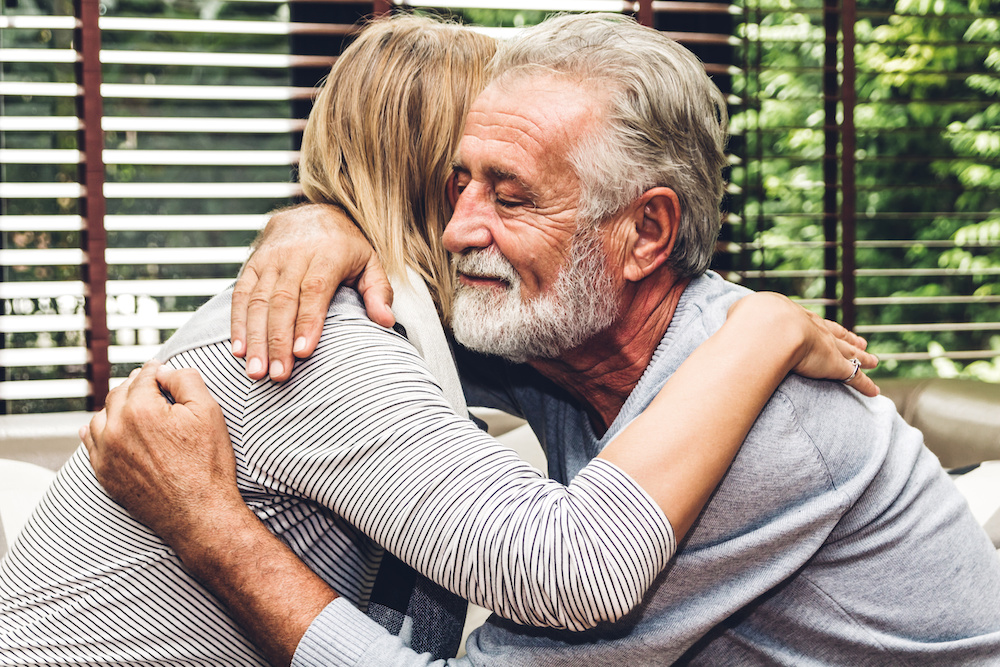 It is very common for people today to know someone who struggles with alcoholism or addiction. Many times it is a loved one or someone else we are close to, such as a family member, spouse or significant other, child, parent, or friend. The disease of alcoholism and addiction can affect anyone — and while it is surely a terrible thing for the person suffering, it is often nearly as painful and devastating for the people who love them. 
Though there is an effective solution to alcoholism and addiction, not everyone who needs help will want it when it's offered. Luckily, there is also help available for those who love someone suffering from this heartbreaking disease. If you know someone who needs recovery but isn't ready yet, what exactly can you do about it? Thankfully, many have walked in your shoes before and can provide valuable insight.
Look for Healthy Ways to Be Supportive
It's likely you or someone else close to them has directly offered to get them help. There are many complex reasons why alcoholics and addicts refuse help, not the least of which is they don't feel deserving of help or they simply don't believe recovery is possible. It's a delicate tightrope to walk, being supportive of someone who is helplessly self-destructive and refusing all assistance. You must also keep your own health and sanity in mind when dealing with the alcoholic or addict in your life. We don't want to enable them, but we don't want them to suffer any more than they already are.
If they do show a desire to seek help, be supportive in any way that doesn't jeopardize your boundaries, safety, or emotional well-being. It's likely that the healthiest way for you to be supportive of them is to simply be loving. Maybe you have to be loving from afar, or maybe you can only speak to them kindly because seeing them is too hard. Take stock of your own condition and try your best to be loving to them and to yourself.
Set Boundaries and Educate Yourself
Loving an alcoholic or addict who is active in their disease can be a heart-wrenching experience. It's often the healthiest thing we can do for ourselves — and for them — to set rules or boundaries for the relationship. Perhaps we can't see them when they are under the influence. Perhaps we decline to help them out unless they are sober at the time. Perhaps we have to stop loaning them money or bailing them out of trouble. Seek counsel from those who know you and your situation well, and commit to setting boundaries. These boundaries can help preserve not only your mental and emotional health but the relationship as well, and perhaps ultimately even save their life. Without realizing it, we can fail to set healthy boundaries and unwittingly enable the sufferer we love. Finding healthy ways to stop participating in that manner can be difficult, but it is a step in the right direction.
There are also many sources available to help you educate and familiarize yourself with the complex disease of alcoholism and addiction. The book of Alcoholics Anonymous can help you understand more about what your loved one is suffering from and even includes chapters dedicated to the families and friends of alcoholics. There are countless books written by other people who have dealt with a loved one in addiction, and therapists can also help you understand what they're going through while helping you personally cope and heal.
Seek the Help They Cannot Yet
Out of necessity and grace, a 12-Step fellowship sprung up solely for people who love an alcoholic or addict. Look on the internet for local or online meetings of Al-Anon. There you will find people who engage in the 12-Step lifestyle because they love someone who is an alcoholic or addict. Not everyone in Al-Anon has a loved one in recovery — sometimes they are still active in their disease. But the Al-Anon literature, the meetings, the 12-Steps, and the fellowship of other members can be an invaluable resource as you seek to cope, heal, and deal with the monster of alcoholism and addiction.
Seek these people out and do what they have done to find peace, progress, and mental, emotional, and spiritual health throughout their experience. If your loved one refuses to get help, it can only serve both of you if you take the initiative. Perhaps they will see how the 12-Steps have helped you and finally decide to try it for themselves. Even if they don't, you will still be able to love them in a healthy way while healing yourself. Alcoholism and addiction can have terrible effects on the sufferer's loved ones, but thanks to groups like Al-Anon, this doesn't have to be the case. For decades, Al-Anon has been helping and healing thousands of people in a similar situation to yours.
Try to Stay Positive
You are in a heartbreaking position — there's no mistaking that. Take care of yourself. Seek help for yourself. And when you are able, keep hope alive. Let them know that help is out there, and they deserve it. Stay hopeful on their behalf. Some of the most hopeless cases have found the light with the help of 12-Step programs and places like Jaywalker Lodge. The right program does exist, for them and for you.
If you or a loved one are suffering from alcoholism or addiction and cannot maintain or achieve stable recovery on your own, despite an earnest desire to do so, do not despair. Thousands of others have been in your shoes and finally found lasting recovery. Jaywalker Lodge is here to help you and your loved ones through the journey.
Call us today at (866) 529-9255.