Men's Residential Treatment Center in Colorado
Not every type of addiction treatment is right for every person. Some may only want or need outpatient treatment, while others may need the structure and living arrangements of inpatient care. Some people may also only feel comfortable attending treatment with members of the same sex.
For those who are looking for a men's only facility while also interested in residential treatment, all with the scenic backdrop of the Rocky Mountains, then The Landing at the Jaywalker Lodge might be the best option for you.

What Is A Residential Treatment Center?
A residential treatment center is a facility where individuals can receive intensive and structured treatment for substance abuse, addiction, and any accompanying mental health issues in a supervised environment.
Unlike outpatient programs, where you go to the facility only during the day for treatment and then return home, residential treatment centers provide a supportive and immersive environment for individuals to focus solely on their recovery without any of the temptations or distractions that may accompany everyday life.
What Do Residential Treatment Programs Offer?
Residential treatment programs offer a variety of different treatments and therapies to address each person's unique needs. These programs typically provide a combination of individual therapy, group therapy, family therapy, psychoeducation, recreational activities, and holistic therapies.
At The Landing, we focus on introducing our clients to the accountability and opportunity that extended care offers. The Landing program typically lasts between 3 and 7 days depending on the client's needs and previous treatment experience. During your time in The Landing, our treatment professionals will gather previous treatment records, schedule a physical clearance appointment, and complete a clinical and psychiatric assessment before creating a custom treatment plan designed for you and your needs.
Benefits of a Residential Treatment Program
There are several benefits to choosing a residential treatment program like The Landing at The Jaywalker Lodge. One of the biggest benefits is that being in a residential setting removes Jaywalkers from the triggers and temptations of their everyday lives, allowing them to focus solely on their recovery. It provides a safe and supportive environment where individuals receive around-the-clock care and support from trained professionals.
For men specifically, there is a stigma that they can't be vulnerable or talk about their feelings, especially around the opposite sex. By undergoing residential treatment at a men's-only facility, it allows Jaywalkers the opportunity to let their guard down and be open and honest about their struggles in a more comfortable setting.
What Does a Typical Day Look Like in a Residential Treatment Center?
While Jaywalker Lodge does not offer medical detox, we do offer residential treatment, outpatient treatment, intensive outpatient treatment, and partial hospitalization. No matter which form of treatment a Jaywalker chooses, they will be provided with a daily or weekly schedule based on the program they choose once they are admitted.
For those entering into The Landing, you will receive a daily schedule that you will be expected to adhere to. Your schedule will provide you with times and locations of your various treatments and therapies. Your schedule will also have meal times, what time you are expected to wake up and go to sleep, and when you can participate in recreational or daily wellness activities.
Short Term Residential Treatment vs Long Term Residential Treatment
Residential treatment programs can vary in duration, depending on whether it is considered a short-term or long-term program. Short-term residential treatment is often ideal for individuals who need intensive support and stabilization but may not require a lengthy stay. Long-term residential treatment, on the other hand, is recommended for individuals who require more extensive care and support to address complex addiction or co-occurring mental health issues.
While your time spent in The Landing may only be anywhere from 3 to 7 days, The Landing is just one component of a much longer 90-day Lodge or Solutions treatment program.
Inpatient vs Outpatient Rehab
Something else to consider when deciding what type of treatment program for you is inpatient vs outpatient treatment.
As mentioned earlier, with inpatient treatment you live at the facility for the duration of your treatment, eliminating any possible outside distractions or temptations and allowing you to focus 100% of your time and energy on your recovery.
With outpatient rehab, on the other hand, you go to the facility during the day for your various therapies and treatments and return home at the end of the day to your regular, daily life.
Is Residential Treatment Covered by Insurance?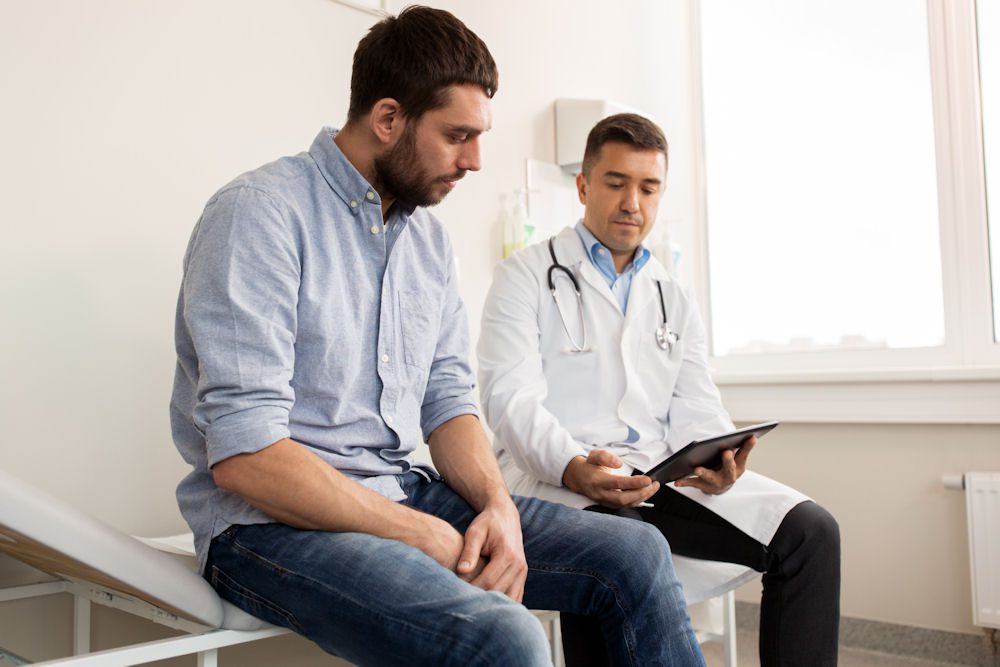 Many private insurance providers cover at least some of the cost of residential treatment. The amount of coverage you receive depends largely on your insurance provider and the plan that you have.
At Jaywalker Lodge we work with many private insurance companies to help their clients get the treatment they need at a price they can afford. If you want to learn more about what your insurance provider does or does not cover, you can reach out to your insurance representative or you can fill out our insurance verification form. We will look over your policy and let you know what is and isn't covered before starting treatment.
Are You A Candidate for Our Residential Treatment Program?
Whether you have attempted other forms of recovery without success, or you are looking to begin your sobriety journey for the first time, you may be the perfect candidate for Jaywalker Lodge.
As long as you are a male, active and healthy enough to participate in various mountain wilderness activities, and willing and able to commit to a minimum of 90 days, then you are eligible to be a Jaywalker.
Receive Life-Changing Residential Treatment at The Landing
If you or someone you know is struggling with addiction, they must get help right away. The first step on that road to recovery at the Jaywalker Lodge is The Landing.
For more information about our residential, men's only treatment program contact us today.