So you've been taking Klonopin for a while now to help manage your anxiety or insomnia, and you're starting to worry that your body and mind have become too reliant on it. You find yourself needing higher and higher doses to feel its effects, and you experience unpleasant withdrawal symptoms when you try to stop.
Klonopin Addiction Treatment in Colorado
It's a scary realization, but the good news is that there are treatment options and substance abuse resources available to help you break free from Klonopin addiction. Jaywalker Lodge in Carbondale, Colorado can guide you toward lasting recovery.

What is Klonopin?
Klonopin, also known as clonazepam, is a benzodiazepine drug used to treat seizures and panic disorder. It works by slowing activity in the brain to allow for a calming effect and relieve anxiety and stress.
When taken as prescribed by a doctor, Klonopin can be an effective treatment for certain medical conditions. However, due to its sedative effects and risk of dependence, it should only be used under medical supervision and following the doctor's instructions.
How Klonopin Works
Klonopin activates gamma-aminobutyric acid (GABA) receptors in the brain that regulate communication between brain cells. This helps promote a calming effect and makes seizures or panic attacks less likely. The effects tend to become noticeable within an hour of taking the medication and can last 6-12 hours, depending on the dosage.
Approved Medical Uses
Klonopin is FDA-approved for the treatment of:
Seizure disorders like Lennox-Gastaut syndrome. Klonopin helps prevent convulsive seizures.
Panic disorder. Klonopin can alleviate symptoms like rapid heart rate, sweating, and feelings of extreme fear.
When taken responsibly and under medical guidance, Klonopin can be a helpful treatment option. However, misuse or abuse of Klonopin can lead to addiction, overdose, and even death. It's important to be fully informed about the risks before starting treatment. If you or a loved one struggles with addiction to Klonopin, don't hesitate to reach out for assistance immediately. Recovery is possible with proper treatment and support.
Signs and Symptoms of Klonopin Addiction
If you or someone you know is addicted to Klonopin, there are several signs to be aware of.
Understanding Klonopin Dependence vs. Addiction
While Klonopin can be helpful when used as prescribed under a doctor's supervision, it also has a high potential for misuse and addiction. Many people confuse physical dependence with addiction, but there are some key differences. Here's how dependence and addiction differ:
Physical Dependence: Dependence on Klonopin primarily involves the body's adaptation to the presence of the drug. This adaptation leads to tolerance and withdrawal symptoms when the drug is discontinued or the dose is reduced. Tolerance means that over time, a person may need higher doses of Klonopin to achieve the same therapeutic effects.
Withdrawal Symptoms: When a person becomes dependent on Klonopin, they may experience withdrawal symptoms if they suddenly stop taking the medication or reduce their dose. Withdrawal symptoms can include anxiety, restlessness, muscle tension, insomnia, and, in severe cases, seizures.
Prescribed Use: It's important to note that some individuals can develop physical dependence on Klonopin even when taking it exactly as prescribed by a healthcare professional. This is a natural physiological response to the medication and does not necessarily indicate addiction.
Psychological and Behavioral Factors: Addiction to Klonopin involves not only physical dependence but also psychological and behavioral components. Addiction is characterized by a compulsive need to use the drug despite negative consequences and a loss of control over drug use.
Craving and Compulsive Use: Individuals with Klonopin addiction may experience intense cravings for the drug and engage in compulsive drug-seeking behaviors. They may prioritize obtaining and using Klonopin over other important aspects of their lives, such as work, relationships, and health.
Negative Consequences: Addiction often leads to adverse consequences in various areas of life, including legal issues, financial problems, damaged relationships, and declining physical and mental health. Despite these negative consequences, someone addicted to Klonopin may continue using the drug.
Inability to Quit: One of the hallmarks of addiction is the inability to quit or control drug use, even when the individual wants to stop. This loss of control is a significant factor that differentiates addiction from dependence.
Escalating Use: Addicted individuals may escalate their Klonopin use, taking higher doses than prescribed or using it in ways other than intended, such as crushing and snorting the medication.
In summary, Klonopin dependence refers to your body adapting to the presence of a drug and relying on it to function normally. When you stop taking Klonopin after using it for a while, your body may experience withdrawal symptoms. Klonopin addiction, on the other hand, is the psychological need to use a drug for reasons other than its intended medical purpose. When you're addicted to Klonopin, you have an uncontrollable craving to take it, even though it causes problems in your life.
What are the Risk Factors for Developing a Klonopin Addiction?
Addiction tends to run in families, and some people may be genetically predisposed to developing a substance use disorder. If you have close family members who struggle with addiction, you are at higher risk.
Klonopin Addiction Treatment Options
Seeking professional help for Klonopin addiction is critical. As with any benzodiazepine, Klonopin withdrawal and addiction can be life-threatening if not properly managed. In Colorado, there are many options for Klonopin addiction treatment.
Recover From Klonopin Addiction at Jaywalker Lodge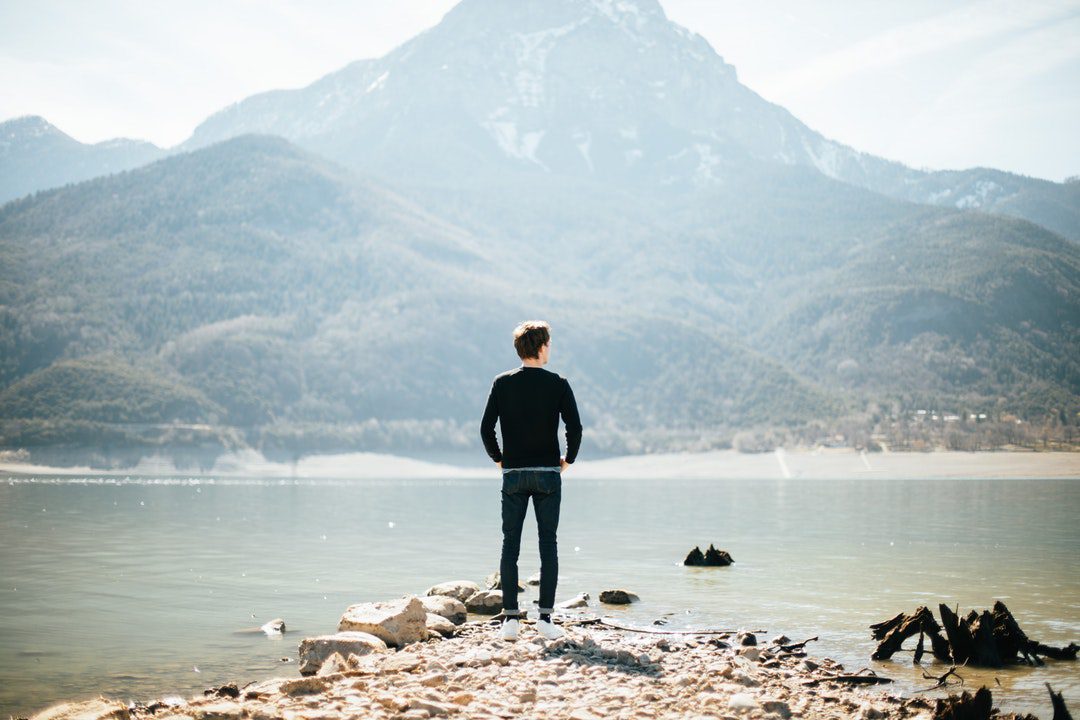 Recovering from Klonopin addiction is a significant step toward a healthier, more fulfilling life. At Jaywalker Lodge, we offer a specialized approach to addiction treatment, equipping you with the guidance, encouragement, and tools necessary to break free from Klonopin dependency and attain enduring recovery. Our treatment methods are grounded in evidence-based therapeutic approaches to help you uncover the underlying triggers of your addiction and foster healthier coping mechanisms. If you or someone you know is struggling with Klonopin addiction, reaching out to Jaywalker Lodge can be a crucial first step towards a brighter future. Contact us right away!