The Role of Medically Assisted Treatment in Our Recovery Programs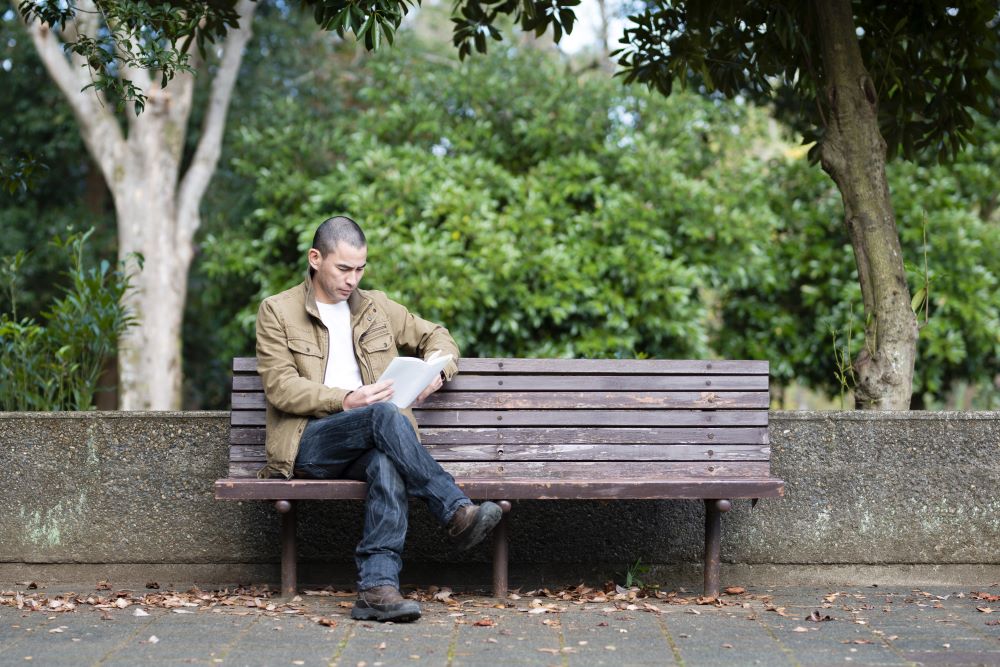 Medically assisted treatment (MAT) is a topic and practice of no small debate. We keep our position on the issue simple, clean, and in line with what we think is best for the quality of both life and recovery for the men who stay with us. At Jaywalker Lodge, we take nothing more seriously than the health, happiness, joy, and freedom of our people.
MAT varies from place to place in efficacy, safety, and long-term results. We are particularly interested in long-term recovery here. Those who come to us have often found lasting sobriety elusive, so we wish to do what works best to provide them the opportunity to achieve long-term recovery for themselves.
MAT at Jaywalker Lodge
We do deal with the vast majority of chemical and substance addictions that a person can have. We also treat co-occurring mental and behavioral health issues. MAT is most commonly used in treating those addicted to heroin or other opioids. The nature of such treatment can present its own issues, hurdles, and dangers. Simply trading one addiction for another is not our aim and never will be.
Neither do we wish to potentially endanger the lives of the men who come to us – quite the opposite. We wish for them to receive joy, freedom, and meaning in abundance. We wish for them to live so well in recovery that relapse doesn't cross their minds. This requires a rigorous and well-thought-out mixture of treatments, therapies, activities, and philosophies.
MAT is not right for everyone, and those who wish to receive such care can do so. We keep our in-house MAT to the safest known treatment methods. Benzodiazepines are not used at Jaywalker Lodge. The safer MAT techniques, however, may be used here in necessary cases. Men who come to Jaywalker Lodge are typically newly sober, having detoxed or gotten physically sober at a facility more appropriate to perform that function. They come to us to begin recovery, not just sobriety.
We are focused not on physically arresting addiction, but on providing our men with the tools, systems, and support to feel joy and purpose in a sober life. This is the methodology we believe in, and we have seen its results in helping previously chronic relapsers achieve long-term, happy recovery. We prefer that those who come to Jaywalker Lodge find the ability and motivation to break free of their destructive dependencies and begin to rely on the miracles of love, faith, and joy that can be found in the 12-Steps.
Holistic and Integrated Healing Methods
Prescription medications that are required for other health issues, whether physical or mental, are allowed here. We wish to discourage no one from following medical advice and being healthy. That being said, we do promote the building blocks for success in those areas as well. Many of our in-house methods fall to holistic and integrated approaches. We believe in exercise, physical activity, and good health through proper nutrition, healthy food, time in nature, and meditation.
We believe in good mental health through trauma processing, various therapy methods, spiritual fitness work, and more meditation. Again, these are not substitutes for the advice or prescriptions of medical professionals. But we do have our own medical professionals, and we do not believe that prescription drugs do away with the need for healthy habits.
Indeed, building healthy habits, practicing them, and experiencing their benefits can work wonderfully to keep a person as right in mind, body, and spirit as they can be. We do not want people to rely solely on quick fixes. That is a pitfall many alcoholics and addicts stumble over too often. We wish to build, enforce, and then reinforce the healthy habits, practices, and lifestyles that most often yield health and true happiness on a mental, emotional, spiritual, and physical level.
We do this under the banner that healthy habits in every area of our lives are not punishment. They are not dues to be paid for having the disease of alcoholism or addiction – and they are not the end of fun. In fact, the habits and skills that make us healthiest also make us happiest, as they allow us to finally become free to be who we are and live the life that has always been inside us.
Being free of addiction, growing spiritually through 12-Step work, and building a life full of community, love, faith, and positive activity is a huge reward, not a consequence. For us, these things were the beginning of more fun, joy, and purpose than we had ever known before in our lives – and that is what we wish to impart to the men who come to Jaywalker.
Find the Help You Need
MAT is not for everyone, and it is not provided everywhere. We understand that not everyone has the want or necessity for the Jaywalker program. We like it that way, and we believe there are enough high-quality establishments out there that whoever needs help can get it.
We truly hope that all who seek help with their addictions will find the help they need. We wish joy, freedom, and happiness for all who suffer from addiction and alcoholism. But for the ones who are ready for Jaywalker Lodge, and for the ones who need what we do here, our door is open.
Medically assisted treatment differs from location to location, and the appropriate types and levels of care depend on a wide range of circumstances that are unique to each individual. If you need help, please reach out. If we are not the right place for you, we can still be of assistance. If we are the right place for you, welcome to Jaywalker Lodge. We can't wait for you to join our community. Call us today at (866) 529-9255.