The Pros and Cons of Virtual Care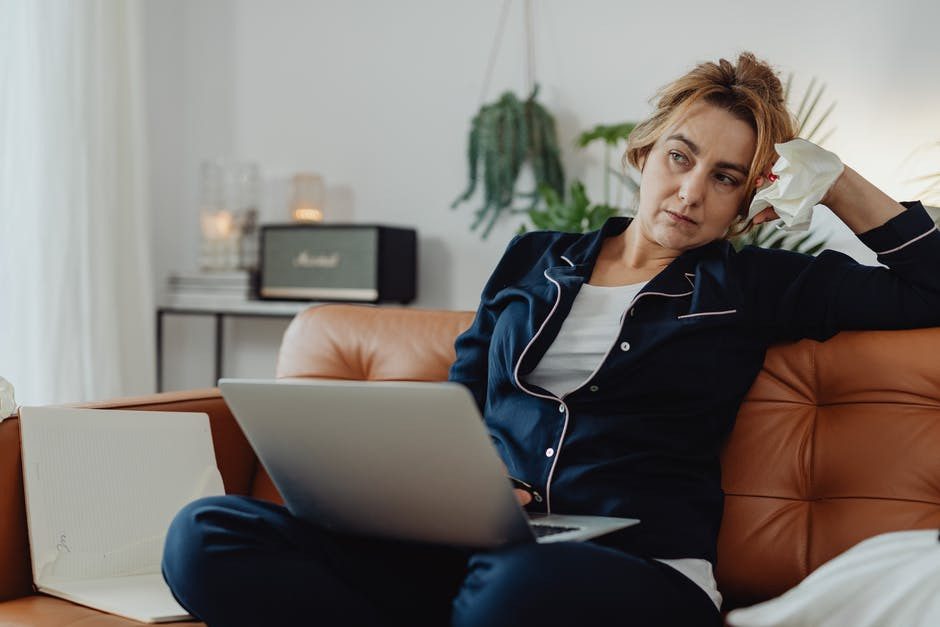 The Covid-19 Pandemic caused the world to socially distance, and for mental health professionals, it caused them to rethink treatment practices. While video calling has made it possible for some to seek treatment safely, some aspects of virtual care might not live up to face-to-face appointments or might even be dangerous to a person's recovery.
Pros of Virtual Care
1. Keeping Others Safe
Virtual health care solutions became a priority in 2020, while hospitals and clinics filled with Covid patients and care outside the emergency room became limited. Many who received in-person care through counseling and routine checkups were forced to postpone appointments until health care providers could develop an alternative that served the community without exposing patients to Covid-19.
Thanks to the popularity of video communication during the pandemic, health care professionals began communicating with their clients through phone or video calls, allowing clients and patients to talk about their problems and concerns without the fear of spreading the virus. This became a vital part of recovery clinics, which worked to provide a safer alternative to clients who rely on their services.
2. Increased Accessibility for Clients
Besides safety, services like Zoom and Telehealth have helped those who otherwise wouldn't be able to seek treatment. People were subjected to a lack of community resources and often experienced an inability to physically attend meetings related to treatment, like group therapy, individual counseling, and doctor and psychiatric appointments. It's no secret that many communities lack the resources to help those with addiction or mental health needs. Since many state laws allow your clients' insurance to cover any in-state treatment, many can speak with a therapist or a treatment facility that might be hundreds of miles away but available at the press of a button if they have internet access.
3. Allowing Continued Connectivity
Many communities suffered during the pandemic because alternatives for in-person care were not implemented. Some places were shut down without offering an alternative option. Others felt isolated from their recovery community, leaving them vulnerable to relapse. While video calls might not be the same as in-person contact, being able to talk to their community became better than nothing for some who relied on interaction for survival.
4. Able to Meet Some Mental Health Needs
Video calls became a perfect option for those with mental health disorders that made leaving the house difficult. Some might feel too stressed about leaving the house and commuting to treatment services. At the same time, others might feel too insecure about participating in an in-person group session but might feel comfortable participating in a conversation on Zoom. Video calling becomes a safer alternative for those clients who wish to partake in treatment but are held back by untreated disorders.
Cons of Virtual Care
1. Lacking the Human Touch
Many rely on in-person interaction and face-to-face conversation for their mental well-being. The restrictions of Covid-19 have caused widespread physical isolation, which can become the enemy to sobriety, causing relapse. Telehealth and Zoom cannot provide physical comfort in the form of hugs or shoulder pats. Not everyone relies on physical touch, but for some, a lack of physical contact can cause them to feel "touch starved" and affect self-esteem.
2. Inaccessible to Those Without Internet
While we do live in a technological era, not everyone has access to a reliable internet connection. This tends to be a barrier due to finances or living situations. Many might not have a connection because they can't afford it, or they live in an area too rural for a fast, reliable connection. Many can't afford a personal computer, tablet, or laptop, and many don't own smartphones connecting to Wi-Fi or mobile data. This is often ignored because internet connection has become so prevalent in the last decade, but many slip through the cracks because internet services are usually not considered a necessary utility. Only offering virtual services might hurt those who need treatment most.
3. Might Not Be Included With Insurance
In 2020, many insurance companies began including telehealth service coverage, but this wasn't always the case and might not be for every insurance company. It also isn't clear if insurance companies plan to include virtual services for customers in the future after Covid-19. Many who weren't covered needed to pay for services out of pocket, which caused medical bills to be costly. While virtual services could continue to be a convenient way to provide care for some in the future, it might not be so if paying out of pocket becomes more expensive than seeing a health care professional in person.
While there are pros and cons to virtual services, it has nevertheless become an important tool for those in the health care community. Those in health care have had to adjust to new ways of providing safe care to individuals who need it most. Thankfully, technology has allowed us to stay connected with those we need most in our communities. Face-to-face interaction will always be a better all-around alternative because in-person human interaction is absolutely essential to our survival. As the Covid-19 virus and its variants still remain a safety issue, virtual care remains a valuable resource for a community that relies on coming together. Discuss with your client what type of service is right for them, keeping in mind Covid safety guidelines as well as their care needs. For more information on our Covid-19 safety measures at Jaywalker, including mask-wearing and social distancing policy, please call us today at (866) 529-9255.