The Power of The Found Family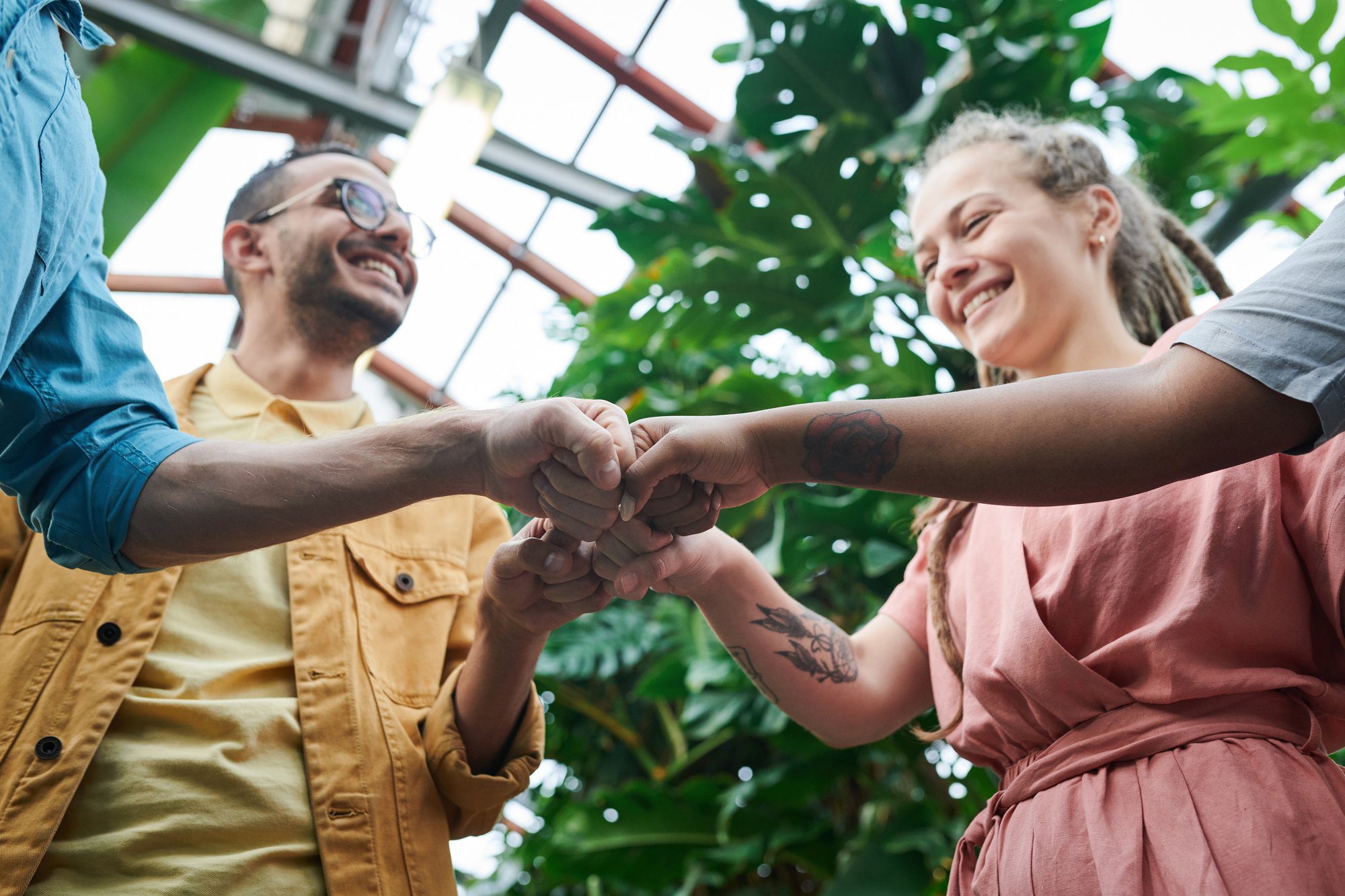 The truth is, not every person feels connected to their blood relatives. There are many reasons why this might be the case for your client, but that doesn't mean a person cannot form a meaningful connection outside of the family they were born into. Sometimes, we make stronger connections with those we aren't related to, and they become almost like another family.
Your Found Family Is as Important as Any Family
We tend to place the majority of our focus on the family we were born into, like our parents, aunts, uncles, and cousins. We forget that connections can be made with others outside of the traditional dynamic that might be just as meaningful. If they are new to the concept of a found family, a "found family" is a group of people they feel connected to as if they were their biological family. This can include close friends or coworkers, or even a sports team. Chances are, they might feel like a family to your client regardless of how they are related to them. Sometimes we take for granted these connections we have. However, a found family can be just as important to them, if not more than any other family connection they might have.
Appreciating the Connections You've Made
If your client is used to the idea of only viewing the family as the family they were born into, the found family might seem like a foreign concept. Being aware of the deep connections they've made with friends can keep them from taking their close friends for granted. If they don't have healthy relationships with their immediate family, leaning into the support systems they've created outside of their blood relatives can make these connections stronger.
Ask your client to take time to think about these relationships and why these people are essential in their life. There might be friends who have always had their back, their sponsor, people they've met through your sports or hobbies, or people they've met through treatment. The bonds they've created can be just as important as their family. Asking them to make these connections could help them recognize the power of these connections and feel less alone if they don't have the same relations with their immediate family.
Expressing Gratitude for All People in Your Life
If your client has friends in their life that feel like family to them, and they rely on those people for love and support, ask your client to take the time to feel grateful for the family they have. This can include expressing to their friends how much they mean to them or reciprocating the same level of support. Examples include gift-giving, helping them in their time of need, or expressing gratitude for the value they hold in their life.
During the holidays, your client might forget that they have this social support. They might feel obligated to spend time with family that doesn't make them feel supported. Or they feel extra lonely this time of year because they feel like they don't have a family. Remind your client that they shouldn't feel obligated to spend time with blood relatives during the holidays if they are toxic. Instead, advise your client to spend more time with their close friends who feel more like family to them instead of toxic relatives or spending the season alone.
Blood May Be Thicker Than Water
You might hear a common quote when someone tells you that family is more important than anything. However, the entire quote reads, "the blood of the covenant is thicker than the water of the womb." This quote means the opposite of what many often say, claiming that your connections between friends are stronger than connections between family. The connections your client makes through recovery, hobbies, and everyday life could still be more substantial than those with whom they are directly related. This is entirely normal and should be encouraged.
Your Found Family At Jaywalker
One of the best most important aspects of your client's time at Jaywalker Lodge is the strong connections made here. Jaywalker's lifestyle is based on authentic personal interactions. Our vibrant community in Carbondale gives them the setting to discover their true friends who feel like a close-knit family. At the lodge, we prepare family-style dinners that we construct together. Jaywalkers cook and clean together. We value the importance of togetherness. This is true for both our clients as well as our kind and caring staff.
It can be easy to feel lonely during the holidays if you don't have traditional family connections. This is why your client should consider other people in their lives that fill the role of a family for them during the holidays. If they have close connections with specific people or an entire group, they should think about those connections and how they can make them a more critical part of their lives. Found families sometimes get overlooked or taken for granted. Still, when they take the time to appreciate what these connections bring to their lives, they can remember that just because they don't feel connected to their blood relatives, it doesn't mean they need to feel alone.
Jaywalker Lodge is proud of the family connections made at our treatment center. We know how much of an impact they make on our clients. For more information about found families and building connections, call us today at (866) 529-9255.