The Money Drop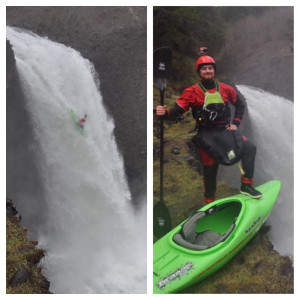 Our newest day technician, Wesley Shelmire, recently took a trip home for a "sober spring break!" Now, this wasn't any normal Spring Break. Between AA meetings and working on his program, Wesley took it upon himself to send it off some cliffs. This wasn't some rinky-dink waterfall. This was the 60 foot "Money Drop," waterfall in Southern Washington.
This was a big part of Wes's life before coming to Jaywalker and he has been able to rediscover this hobby in sobriety.
Wesley, we are glad you had an amazing trip and glad you made it back to us in one piece!