The Effects of Activity in Treatment and Recovery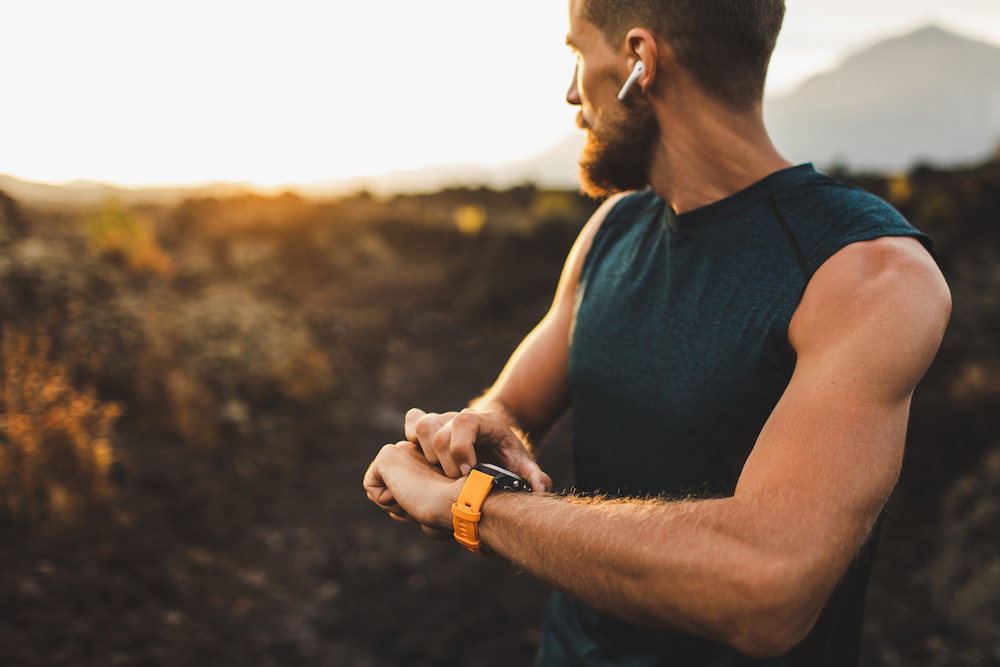 When we think of what treatment looks like for alcoholism and addiction, we typically picture a lot of sitting. Perhaps sitting in a 12-Step meeting, sitting with a therapist, or sitting in group counseling. Even if we picture someone well into their recovery going back to work, they are also likely to be sitting. It's true — people in all walks of life typically remain seated while they are reading, writing, eating, and many other activities. In our society, many people have held sedentary jobs for the last 70 years.
Here at Jaywalker Lodge, we still do our reading, writing, group meetings, and meals while seated. But we also take learning, healing, therapy, and community spaces outside — or at the very least, get them up on their feet.
Active Engagement Is Critical
We believe that not only is activity itself an important part of recovery, but encouraging active and enthusiastic engagement with the 12-Step recovery program, the Jaywalker program, and life itself helps our men set the roots of their new life in recovery. A strong foundation is a huge element of lasting recovery, and we absolutely believe that activity and active engagement are part of that foundation. Really digging into each step we take every day helps us feel the meaning behind our actions, helps us better recognize our growth and progress, and helps us celebrate every victory shared with our recovery community.
Science has proven and continues to expand on the benefits of physical activity, not just on our bodies but our minds, emotions, and spirits as well. Many alcoholics and addicts suffer from depression or depression-like symptoms. Studies have shown that even light physical activity for just a few minutes a day can help tremendously in easing the frequency, severity, and duration of depression symptoms. Still just scratching the surface of all that regular meditation can do for the whole human being, science has illustrated that it can ease bodily pain and improve the functioning of our immune system. Meditation isn't always physically active, but when we practice it actively and enthusiastically we can get maximum benefits from it.
Be Mentally Active
Active engagement in things that aren't necessarily physical is also a huge part of building healthy habits and fully realizing the benefits of our efforts. It's typical among alcoholics and addicts to have mindsets or thought patterns that skew to the negative. With practice, training, therapy, and 12-Step work, we can begin changing our mindsets and forging more positive thoughts on a consistent basis. Enthusiasm gets us more involved in everything we do, and it's hard to not be enthusiastic once you understand that recovery isn't about paying for your past. It's about learning how to live in recovery, and how to experience a life full of meaning, joy, purpose, and freedom. Who wouldn't be enthusiastic about that?
Be Physically Active
We keep our enthusiasm up when we engage in physical activities, too. So let's get moving! Sports, outdoor recreation, exercise, hiking, snowboarding — we've got beautiful Colorado all around us, and we take full advantage of it. Getting out into nature and being active is not a break from the curriculum at Jaywalker Lodge, it's a big part of it. Not only does time spent outdoors provide moments of calm and restoration for us mentally and spiritually, but it helps energize and heal our bodies, too. Sunlight and fresh air help our bodies function better, just like healthy muscles do. This in turn supports our mental, emotional, and physical health. All of these systems are interconnected, which is why Jaywalker always focuses on helping the whole person. Alcoholism and addiction affect every area of our lives, both internally and externally, so we focus on applying the solution holistically. Diet and exercise are not only important for a long and healthy life, but they can be incredible supporters for lasting recovery as well.
It might not be as fast-paced as some of our other outdoor activities, but when circumstances permit, Jaywalker Lodge alumni join up with our staff and current Jaywalkers for service events around the community. Our alumni also spend additional time with their new Jaywalker family over meals and 12-Step meetings. We spend every second of it present, grateful, and engaged in the absolute bounty of life in recovery.
Activity Is a Vital Part of Recovery
The Jaywalker emphasis on activity and active engagement with every element of treatment is no happy accident. Many of us spent time active in our disease, deeply wanting to recover but unable to make it happen. Over time, pieces to the puzzle fell into place. These missing elements, once found, changed the game for us and we were chronic-relapsers no more. Every aspect of what we do at Jaywalker Lodge is designed around teaching, exploring, and implementing these elements into the lives of the men who come to us. Activity is absolutely a part of recovery at Jaywalker Lodge, because we know first-hand the value and positive impact of holistic healing while integrating ourselves into the recovery lifestyle and program. It's an often overlooked area of recovery, but we know well enough to give activity and active engagement its proper place.
Alcoholism and addiction affect the entire individual and their entire life, inside and out. In most cases, nothing short of a holistic, whole-person approach to healing and recovery will be an effective solution. If you have tried and failed to stay sober, yet earnestly desire to achieve lasting recovery, Jaywalker Lodge is here to show you the way. We can help you discover and implement our holistic solution and build a new life in recovery.
To learn more, call Jaywalker Lodge today at (866) 529-9255.