Taking Care of Your Mental Health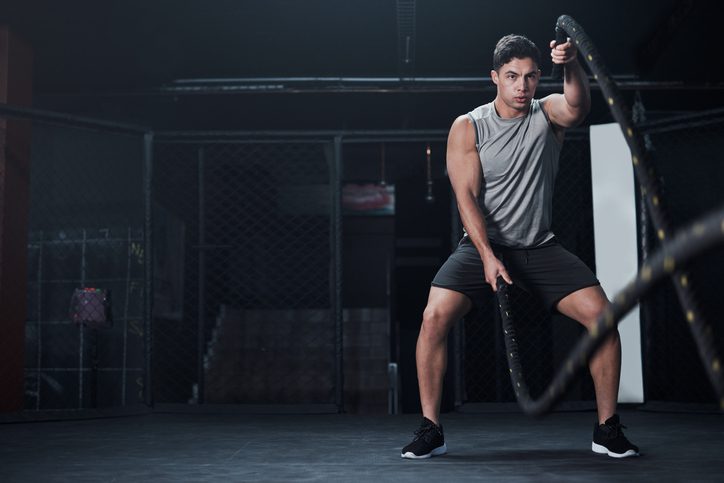 Feeling good is something we all might take for granted. When we feel good, we do not think about what we did to get to that point or what can help us stay resilient to frustrations throughout our day. However, when we are feeling low, depressed, or anxious, pinpointing the reasons is not so difficult. Finding reasons to feel bad is easily done. What is more easily done is taking care of our mental health before we get to that low point. 
When we are in that frustrating point of an unhealthy mental state, getting ourselves out of the doldrums is difficult. Taking care of our mental health is easier when we are happy and practicing it regularly. However, seeing the point of keeping up those activities when we are feeling low makes coming back into a healthy state difficult.
There are some things to do to keep ourselves mentally healthy during recovery. When we try every day to take care of ourselves, following through on "bad" days gets easier.
Five Ways to Take Care of Your Mental Health
#1. Practice Gratitude: Being grateful for all we have is one of the first steps to developing a positive attitude toward our lives. Getting up every morning and thinking about what we have and who we have in our lives can jumpstart a positive mindset. If we are having trouble thinking of something, think about our senses. We can see, hear, smell, taste, and feel things. We may not be able to do all of these, but we probably have at least one sense, or ability, that somebody else in the world doesn't have. We might start our day by being thankful for recovery and the start of a future that is going to grow into big things, the more we work at it. Gratitude can take us far, as long as we practice.
#2. Get Active: We are capable of doing big things and one of those things is getting moving. Activity has been shown to produce endorphins, which make us feel better and more capable. Some days, getting active is difficult and some days, even just going for a walk is going to boost our mood. If walking doesn't boost our mood, then maybe go back to practicing gratitude for the fact that we could at least get moving and be proud of ourselves for doing something difficult. Being active helps recovery because it gives us the opportunity to give back to our bodies and minds.
#3. Take Time to Reflect: Reflection is a part of many 12-Step programs. Understanding our past and knowing how and what we want to change for our future will help keep our lives on track and make us feel better about the changes being made. Reflection does not have to take hours but can be done before going to bed. Think about how our day went. Did anything go wrong? Can we make amends? What can we do better tomorrow? Reflection helps us move into growth, and that is a big help in our well-being and in helping our clients pursue recovery.
#4. Connect: Connection is difficult. We often move about our lives thinking we are alone and sometimes believe there is no hope. We might also think no one will understand. We often think people will judge us. However, moving into our futures is not about pondering over our past life. Our past doesn't define us, nor does it define our future. Many people have made bad decisions—we are not alone. What we decide to do with our lives and how we interact with people will determine our future. Making friends and having accountability for our goals are important parts of maintaining good mental health. The old song, Lean on Me, sums up the importance of connection: sometimes, we need help and connection because we are not "strong" and "can't carry on."
#5. Learn Every Day: Learning new skills keeps our brains functioning. Continuing to learn every day can prevent aging, Alzheimer's, and other degenerative brain diseases. Basically, learning keeps our brains healthy. Learning also improves our mental health. Taking time out of a busy day to learn a new word, skill, or activity will help our mental health. Not only will we have fed our brains, but we will have something to be proud of having learned. 
There are various ways to improve our mental health. Practicing gratitude, being active, reflecting, connecting, and learning are just five of many. Other things that can benefit your mental health include meditation and eating in a way that feeds your brain and body. Recovery occurs more easily when we take care of our mental health. Recovery needs a healthy mind and body to build the future we deserve.
Taking care of your mental health occurs on a learning curve. Learning how to care for yourself takes time. Self-care to promote your mental health is what will boost your ability to help others in their recovery and help you build the life and future you want. Building a future is what we at Jaywalker are about. We focus on helping our clients become the people they are meant to be. All of us have a past, but we can make a new future. If you or someone you know needs help making a new future and is struggling with addictive behaviors, we can help. Creating a new life requires self-care and promoting skills to positively affect your mental health. Learning these skills might require you and/or your client to connect. So, connect with Jaywalker today by calling (866) 529-9255 and help yourself or your client begin to acquire the skills to build a new future.