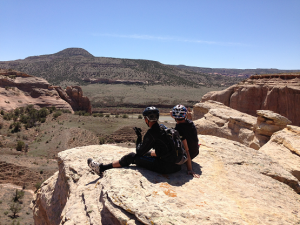 Jaywalker Lodge is a community of recovering people – staff, volunteers, and clients – all firmly rooted in the 12 Steps program.  Here at Jaywalker we believe that the best way to be fully integrated in the 12 step program is to uphold the tradition of sponsorship.
Sponsorship has been an important component here at Jaywalker and in recovery right from the beginning. We have found that what truly keeps us sober was helping other people. In fact, the birth of AA was actually built on two alcoholics meeting together to talk about their struggles. A sponsor is an alcoholic/addict who has taken steps in their recovery program and chooses to share that experience with other alcoholics/addicts trying to obtain sobriety. A sponsor is the added personal support needed by someone trying to overcome the grip of alcohol abuse/drug abuse, and the sponsor can be defined as a friend, confidant and mentor. Sponsorship helps both the sponsor and sponsee because such work keeps the sponsor strong and committed to recovery.
Jaywalker would like to thank all of the sponsors in our community that help all of our men achieve and maintain sobriety.
Donnie Hagenbart
Program Coordinator
Jaywalker U