Showing Up is Half the Battle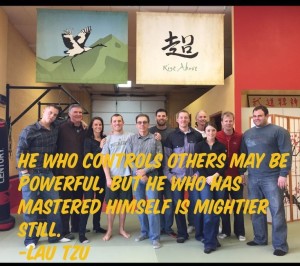 Today, we had a small group employee outing with Karen Bradshaw, the owner of Rising Crane. For those 11 people that showed up today, including myself, we were able to not only learn about the Power of Presence but have a very enjoyable time doing it.  This was a great opportunity for us, as Jaywalker Lodge employees, to learn about what our Solutions program has been doing for the past 2 years with Karen and have a little more insight into our client's experiences within her workshops.
A big thanks also to Karen Bradshaw for having the patience to work with us today and teaching us your talents.
I'd also like to not only personally thank those employees for sharing in the experience today, but truly showing up.  The battle we call "life" is much easier when we make the conscious decision to not only show up, but be present.  I feel truly inspired by my experience today with my fellow Jaywalker employees and look forward to many more successful Jaywalker Lodge employee outings in 2015.
Natalyn Cumings