Shipway Celebrates 1 Year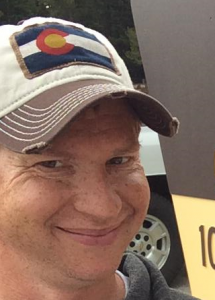 Steve Shipway was the classic example of a "Broken Man" upon his arrival At Jaywalker Lodge a year ago. I first met Steve on a Lodge expedition to Moab while taking a group hike. Those of you who know Steve, know that he likes to share a good story or two! This story was not happy tale, but one of despair and defeat. Steve told of all the things he had built and achieved in his life but that he had lost them all to his disease of addiction. He was mentally, physically, and spiritually bankrupt, but after our conversations I had a strong sense that he was ready and willing to transform his life. He had shown me pictures of his home, his family, and his dogs and I could hear the love and compassion underlying the guilt and shame. Steve took his determination and strong work ethic and applied it to his program of Recovery. Steve completed the Lodge Program and MIOP and as a result of his hard work and his strong program of Recovery Steve celebrated 1 year of sobriety on Tuesday, July 8th.
Steve became one of my "go to" guys as an Alumni Volunteer. He volunteered for any and everything I threw his way; Lodge expeditions, Habitat for Humanity, Trail work, garden work, Assisting Chef Brian in the kitchen, and many more I have forgotten. His commitment Jaywalker, Service work ,and volunteering have helped him become the newest member to our Jaywalker Staff. Steve will be working as an overnight Technician and assistant to Rocky in facilities maintenance. Please join me in welcoming Steve and wishing him the best on his new position(s) here at Jaywalker.
I recently had the opportunity to hear Steve share his experience, strength, and hope with a group of recovering alcoholics. It was quite a different story than the one I heard a year ago ! His honesty, humility, and willingness to be of service to others is a true testament to the life-changing power of Recovery. Thanks for all you do for our community and congratulations on your recent accomplishments.
With Gratitude,
Mark Kloster