Service at Mission Wolf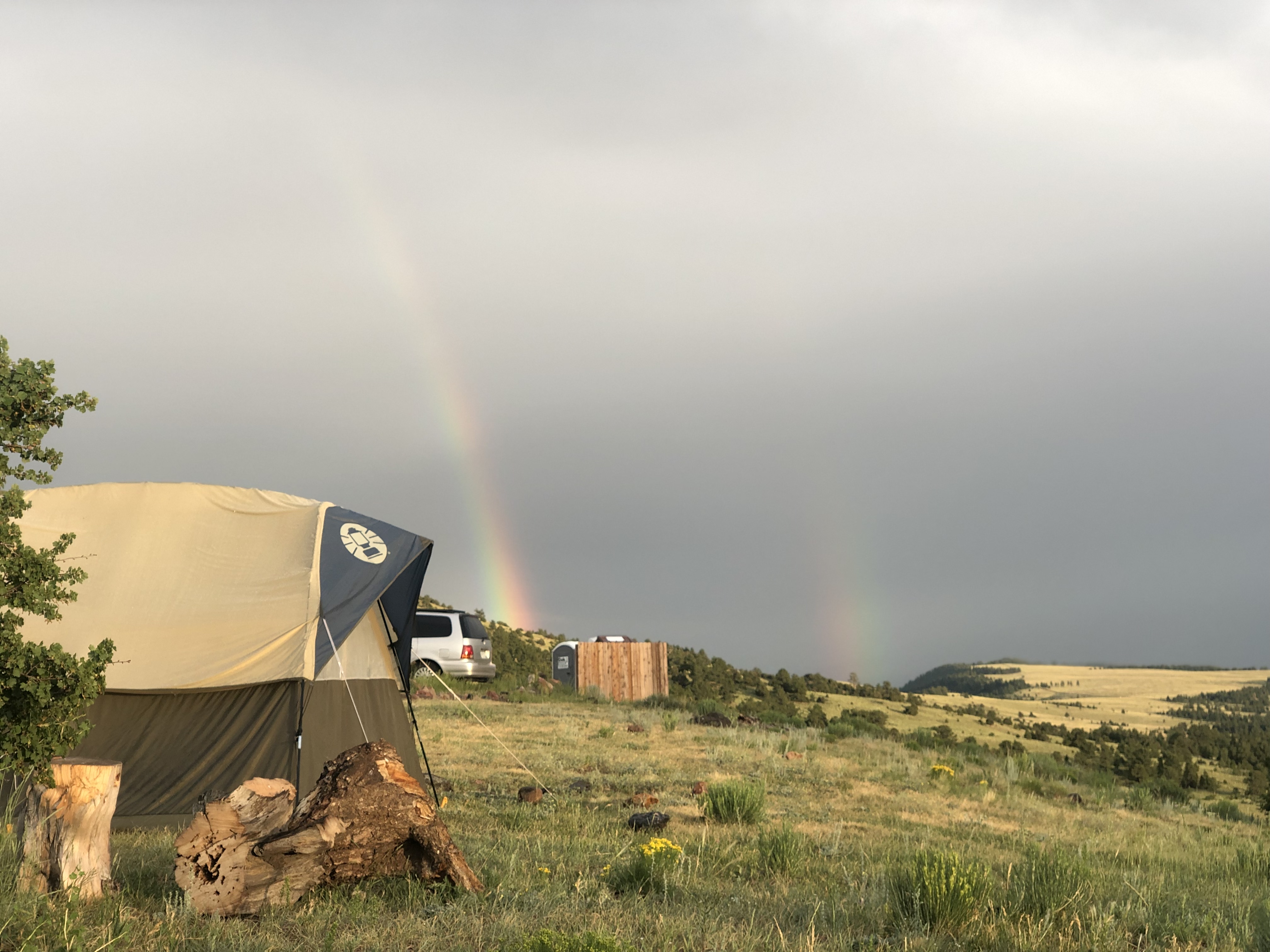 On the surface, sending a group of newly sober men to spend time with wolves, camp, and use power-tools probably does not seem like the smartest idea. Wolves, like addicts, are big, bad, and scary! They are not to be trusted! Especially with power tools! But, this is exactly where I spent the last 4 days and my experience could not have been more peaceful or rewarding.
Mission Wolf is a non-profit, educational wolf sanctuary in the remote mountains of Southwest Colorado. It is run largely by volunteers and focus on sustainability, operate on solar power, and build with recycled materials. They focus on connecting people with nature through hands-on experiential education; they believe the best way to build empathy and understanding is through experience. Mission Wolf is home to over twenty wolves or wolf-dog mixes. Because of the wolf content, they are not able to be adopted or released into the wild. Hence they are brought to Mission Wolf where they are able to live in a safe, peaceful, and natural environment.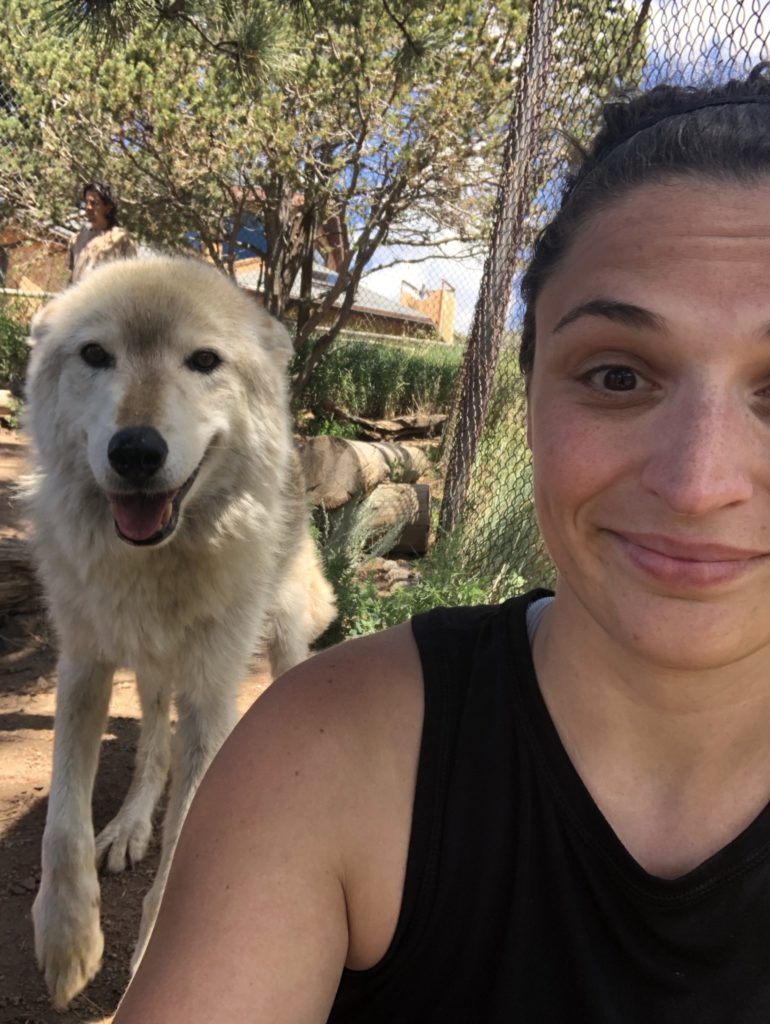 The first night we arrived at Mission Wolf we were met by Dax who was our liason throughout the trip. He asked each of us what goals we had. Most of us were excited to meet and spend time with the wolves and to be able to connect with each other outside of the clinical setting. Dax was very up front that while we would be presented with opportunities to meet wolves that it was entirely up to the wolves the level at which we would interact. Our group was lucky; Mission Wolf had just been asked to house a wolf puppy named Eden. She was 9 weeks old with paws the size of a tea saucer. Her specific breed of wolf tends to be highly social in their younger years and she was no exception. In order to greet her you have to bear your teeth while she licks your mouth to see if you have food as this is how wolves feed their young. If you do not show her your teeth she will bite your lips- she is relentless in her pursuit of food! Initial greeting aside, Eden was a lot like any other puppy. She was energetic, awkward in her body, and full of love and excitement. After making her rounds she lost interest and went back into her pen. While at Mission Wolf we also had the opportunity to interact with Zeab, Abraham, and Nashira. It was a special experience to be so close to the majestic animals. We also learned about the critical role that wolves have played in restoring the fragile ecosystem of Yellowstone National Park.
Mission Wolf was not all fun and games. The first night was cold, windy, and rainy and we spent a lot of time building additional space for shelter and cooking dinner. We woke up the next day and spent time building cattle guard for the campus. While we were there we also helped to haul and organize different materials that they will use for future projects. It was hot and almost all in direct sun; not ideal conditions. However, our men were impressive. They were ready and willing to help and give back to the organization. Everyone who went expressed a desire to return and volunteer more of their time. On our last night we went into the small town of Westcliffe which was an experience to say the least! We bowled and ate bowling alley food before retiring to our tents. As the Clinical Director, I was able to experience our clients in an entirely different way and see more genuinely the ways in which they interact with their peers and the world. Seeing our men with a wolf puppy allowed me to see many of their inner-children which I am really grateful for.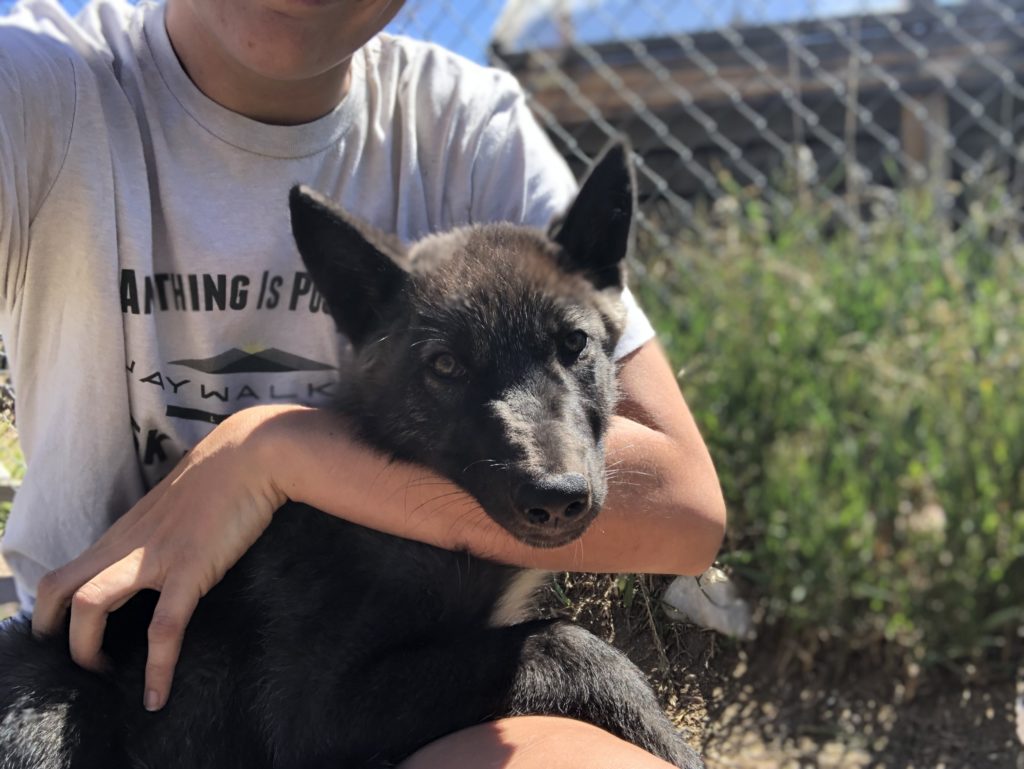 In many ways this trip was a metaphor for their recovery journeys. A group of beings who are stigmatized because of their issues or behaviors and face often-tragic consequences. But life-saving healing can be found in a setting where people care, are willing to look past the stigma, and meet each being for who they truly are. Respect, integrity, honesty, and other-centeredness are essential components for success for both Mission Wolf and our men at Jaywalker.

Kelsey Huberty, MA, LPC, LAC
Clinical Director