Rocky Mountain Hospitality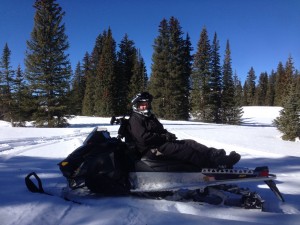 Jaywalker Lodge has the pleasure of hosting many professionals from around the treatment community. On this beautiful Saturday afternoon Jay Staples, the director of marketing from Burning Tree in Texas, joined John Schneier and Donnie Hagenbart in some good ol' Colorado mountain snowmobiling! We took Jay up to the Flattop Mountains, high above Glenwood Springs, where we floated around in waist deep powder for several hours!
We greatly appreciate every professional that comes to see us up here in the mountains, it is not the most convenient of trips. We always try to give everyone a little taste of rocky mountain recovery before they head back home. Thanks for the visit Jay!
John Schneier
Director of Outreach and Alumni Services