Relationships and Love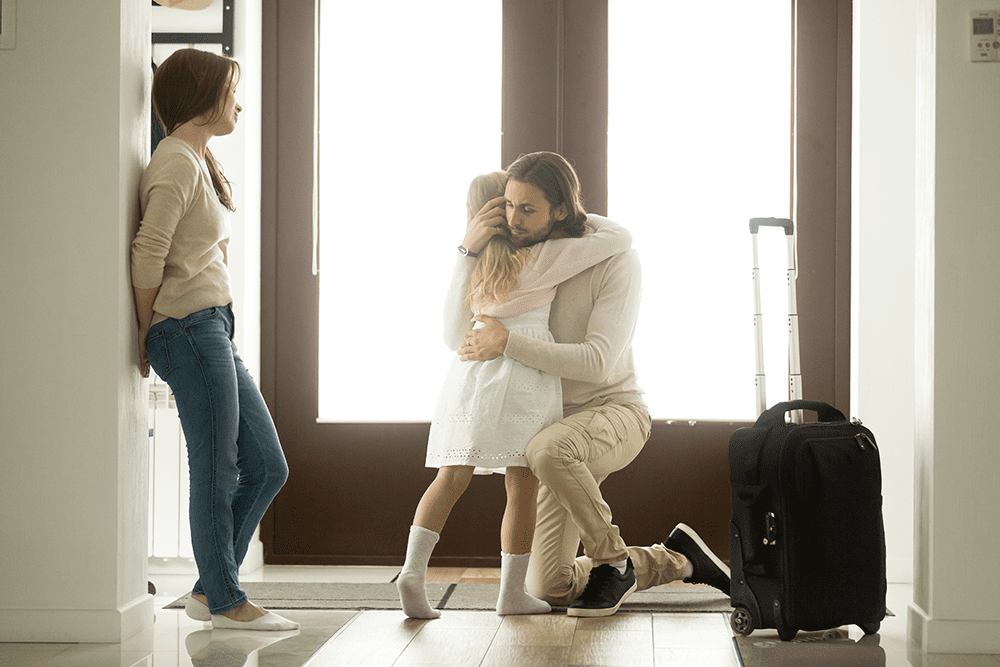 No matter who you are — alcoholic, addict, al-anon, double-winner or otherwise — relationships are a huge part of human life, whether we are managing, acquiring, or ending them. Relationships occupy most of our emotional energy and a huge portion of our daily efforts, whether we seem to do well in our relationships or struggle to find and keep meaningful ones. Relationships can go a long way in making our lives feel full, our sorrows lessened, and our joys multiplied when they are shared. This is what makes relationships and love often go hand in hand.
Love isn't separate from many of our relationships, but it's also big enough to be a category all its own. Love is the great engine behind hope, change, and joy. Love is sought after when it's missing and is typically viewed as the single most important ingredient to a good life. We not only have a very human need to be loved, but we often discover that our life is beautiful in proportion to how much love we give. Love does indeed make the world go 'round — that's why there are so many songs and movies and books written about it! Relationships and love are just about the most important focal points of daily life.
It's All Relative
We may sometimes think that relationships aren't important, they're more trouble than they're worth, or they're too hard to keep up. Perhaps we've been hurt in past relationships with family, friends, or significant others. Maybe we've seen the hurt we caused those we love too many times and we just don't want to go through it again. The bad news for anyone who thinks like this is that relationships are unavoidable. Whether it's at work, school, or home, the places where we find ourselves are the places where we have relationships — even if we have no desire to work on them.
Interaction with other people is pretty non-negotiable. In fact, it can absolutely be a constant highlight of our lives with the right perspective. This perspective isn't easy for alcoholics and addicts like us, who likely broke a lot of relationships, caused people a lot of pain, isolated ourselves, or alienated our loved ones. We can wish all we want that we didn't need other people, so we could live like a lone wolf. But that's a hard existence to manufacture, and even harder to survive.
When we get into the rooms of recovery, we realize pretty quickly that we won't be able to recover on our own. Simply put, we will need the help of other alcoholics and addicts who are active in recovery. Every aspect of the program of recovery, from working the 12-Steps to fellowship and meetings, includes other people. Prayer and meditation are just about the only things we can do alone, and even for those we may need teachers or companions.
Relationships are a central part of the program of recovery, just as they are in the rest of life. It is by working the 12-Steps and living the recovery lifestyle that we become able to accept that we need relationships. Someday soon, we will admit that we prefer them (despite the ups and downs) over being alone. We will be glad for the relationships we have made in recovery and they will change our lives. Furthermore, these life-saving relationships in recovery will teach us how to properly care for, participate in, build, and restore all the other relationships in our lives.
All You Need Is Love
It's pretty much true — all you need is love. However, there is some work we have to do. So all we need is love, plus the 12-Steps, other people, and a higher power. If we have these things, we have everything we'll ever need to live a life beyond our wildest dreams. So maybe love isn't all we need, but it's certainly at the root of all we need. Love can mean many things, such as friendship, family, romance, kindness, hugs, etc. The word "love" conjures up different images and memories for everyone, but we all have a general sense of the good feelings and happiness at the heart of such a versatile word.
Whatever love means to us personally, we can learn to better define and embody it as we work the 12-Step program. If we desire a significant other, we can learn how to be the best version of ourselves and the best possible partner as we await our romantic counterpart. If we have torn relationships with family or friends, we can learn how to be the best father, son, brother, cousin, or friend that we always wanted to be, and we can take actions to amend those relationships.
Relationships and love are huge parts of life, and they are huge parts of the 12-Step program of recovery as well. The 12-Steps give us the tools to engage with these beautiful things in a safe space, so we can give our best love in all our relationships. But first, we may want to send a little love our own way and try to love ourselves enough to work the 12-Steps, so we can experience all that life has to offer.
Alcoholism and addiction are a disease that often creates terrible consequences for those who suffer from it. The alcoholic or addict may become separated, isolated, shunned, and alone, having created havoc and pain all around themselves and in the lives of all who love them. The alcoholic or addict can be like a tornado through the lives of those they love, despite their best efforts to not be so. Luckily, there is a solution — one that relies heavily on relationships and the practice of healthy relationship skills. The 12-Step program of recovery can radically restore a once destroyed person to the best version of themselves if they are willing, honest, and open-minded as they take the suggested actions. Healing, brotherhood, amends, and love are in abundance within this program of recovery and can positively impact all areas of life. At Jaywalker Lodge, we believe recovery is possible for anyone, including you. Call us now at (866) 529-9255.