Rediscovering Yourself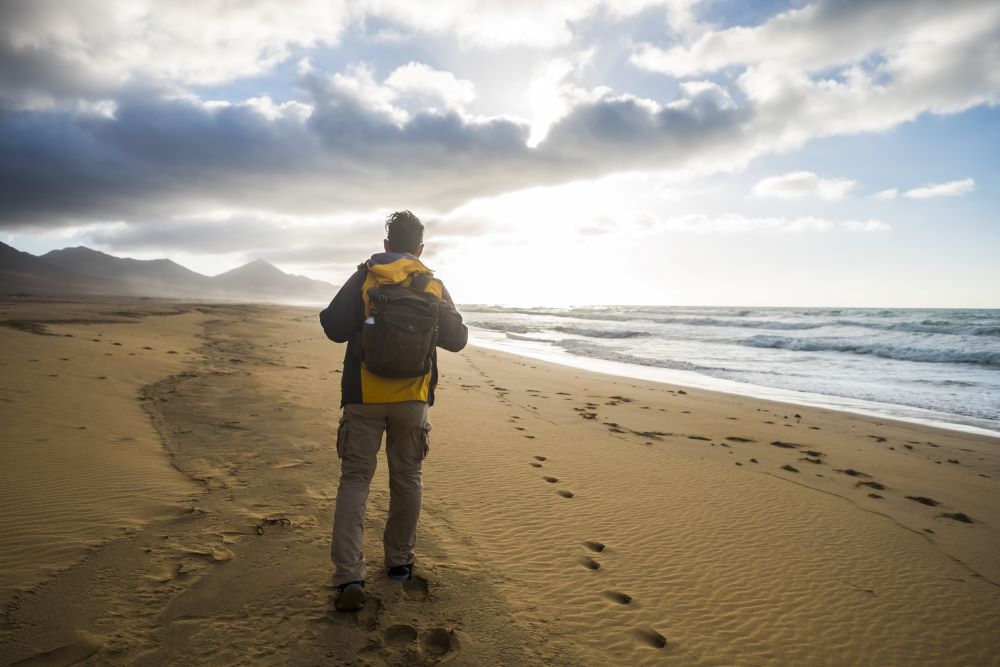 Life is a journey, and for those of us who were addicted to drugs and alcohol, recovery is an incredible part of this whole adventure of being alive. Once, we were barely clinging to life. We were wrecked by our alcoholism and addiction. We missed out on many important parts of our lives, we let relationships deteriorate, and we lost ourselves.
For many of us in recovery, we find that our personal development was stunted by our disease. We usually discover that some aspect of us – our personality, or skill set, or emotions – stopped growing right around the time that we were taken over by alcoholism and addiction. Here at Jaywalker Lodge, you can start growing yourself again.
Rediscovery is a Gift, Not a Burden
Sometimes this realization can be disheartening. We are doing so much 12-Step work, and then we realize we may have even more growing to do. But it is a rule of life – things that are not growing are decaying.
So in truth, for us to live fully, we would do well to accept that growth will always be a part of a vibrant life. There is no finish line. There is only growing each day as we work the 12-Steps, growing as individuals, and growing closer to our higher power and fellow human beings. It's really a wonderful thing when we think about it.
We may feel like we don't know who we are after a long time stuck in our disease. Many of us feel that way. The great news is, now that we are sober we can find ourselves again – or for the very first time.
Growth is an Opportunity
All the new-ness of a sober life in recovery can be overwhelming, and the growth we would like to achieve can seem daunting. It would be best if we could not let these thoughts rule us, for a sober life is not full of hard work – it is full of beautiful opportunities. We may find that as we undertake this journey, our higher power and the 12-Steps do all the heavy lifting anyway.
New things may be the best things for us in sobriety. Often our favorite old habits and ideas are destructive, and the ones that aren't may feel different to us now. Sometimes we can get lost in nostalgia, but it helps to remember that our old lives probably weren't working the best they could have. Now we have a golden opportunity to start fresh and discover ourselves and our wonderful lives.
It's Okay to Feel Lost
It is common for us who get sober to feel like we've stopped growing somewhere along the line in our disease. Alcoholism and addiction are proven to stunt the development of a person's emotional maturity, personality, and life skills. We may feel totally lost, or unfamiliar with ourselves and our lives.
Luckily for us, the 12-Steps provide us with vital building blocks to restart our growth wherever we need it most. We also have our sober community, the people around us who can teach us what we need to learn and are happy to do so. We can unlock our true personality, the one without all the shame, pain, guilt, and fear.
We can learn and experience emotional maturity and balance. We can learn to not give in to anger or fear and live in peace with our higher power and fellow humans. We can lose those negative emotions and thought patterns that jeopardize our joy and freedom. We can learn how to do anything we want to – whether we want to start a new hobby or a new career, or learn how to be a better brother, husband, son, father, or boyfriend. Anything is possible.
Be Brave and Explore
Sobriety comes with a lot of brand new things. New ways to live, think, see, and act. New attitudes and outlooks, and lots of new habits and directions we can try to implement into our lives. It might help us to embrace those new things. They may take us places we've never been before and show us things we never expected to learn.
It can also be beneficial, once we have established our roots in recovery, to try other new things. We can go out to dinner with friends at a restaurant that's way out of our comfort zone. We can stretch beyond our typical borders in lots of healthy ways in sobriety. We can explore spiritual practices that we would have never thought to try. We can interact with life in ways that were not possible for us before. These new experiences can bring out things in us that we'd forgotten or are totally new.
This new direction of life along the road of recovery, and new aspects of living life in the 12-Steps, can expose us to a tremendous amount of new, useful, fun, and rewarding things. If we let these new things in, they can teach us so much about ourselves.
We may find our personality changing and our emotions more stable. We may find ourselves learning things we never thought we'd be capable of. It takes some bravery and an open mind but as we walk along the path of recovery, we may very well find that we rediscover who we really are or get to know ourselves for the very first time. You are a worthy and worthwhile person – and there's no better time to get to know yourself than now.
If you feel lost or uncertain in recovery, or if you're ready to get sober for the first time and rediscover yourself, Jaywalker Lodge is here for you. We have been there before, and we'd love to get to know you as we help you get to know yourself. Call us today at (866) 529-9255.