The outdoors is a great place to find healing and better understand yourself. A scenic hike on a mountain trail, resting near a peaceful river, or gazing across a vast landscape can bring a feeling of tranquility to a stressful and anxious person.
While therapy, support groups, and counseling play crucial roles in the recovery process, there is something about getting outside and exploring nature that can be both rewarding and healing.
At Jaywalker Lodge in Carbondale, Colorado, we explore why outdoor time is essential in recovery. We address the benefits of nature, and the advantages of outdoor programs for addiction recovery, and share some recovery activities that you can do to maximize healing and sobriety.
Why Outdoor Time is Essential in Recovery
Adapting a healthy lifestyle is an important component of recovery. This includes incorporating a well-balanced diet, learning healthy coping skills, as well as being active, and getting plenty of exercise. Getting outside can not only help check the proverbial exercise box off but it can provide a peaceful backdrop to help create a balance between your mind, body, and spirit.
Creating that balance between your mind, body, and spirit can help strengthen your overall physical and mental health. Regular exercise, whether it be indoors or outdoors releases endorphins, reduces stress, and improves mood.
These benefits are particularly crucial during recovery, as individuals may experience heightened anxiety and depression. Outdoor time provides a healthy outlet to combat these challenges.
Being outside and becoming one with nature can be a great, healthy outlet to help deal with all the stresses of life that you may have previously turned to drugs or alcohol in the past to deal with.
Nature can restore a sense of peace and tranquility and becoming one with nature can allow you to disconnect from those stresses of daily life and find peace and solace in the beauty that is nature. Additionally, the connection you make with nature can help with your spirituality, another key component of recovery.
Why Going Outside Matters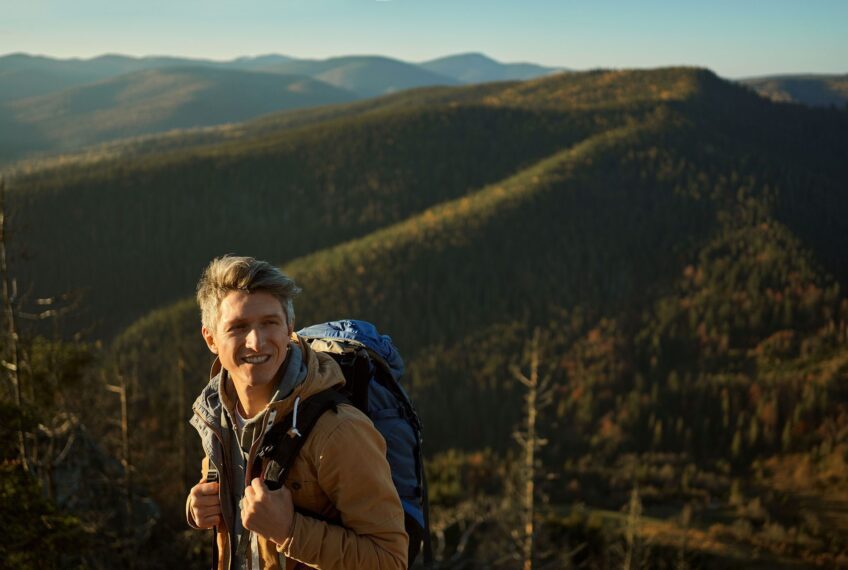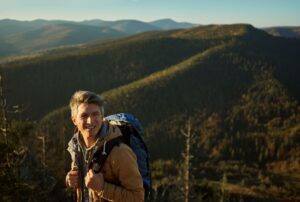 While there are plenty of ways to get exercise and create that balance between your mind, body, and spirit indoors, making a point to get outside and enjoy nature is important when it comes to mental health.
For many people, substance abuse and addiction come with isolation and withdrawal from the outside world. The time you used to spend enjoying activities or spending time with friends or family members was instead spent either using or thinking about using. Getting back outside and enjoying physician activities can be a great reminder that there is an entire world out there beyond just drinking or doing drugs.
Additionally, getting outside and enjoying nature can help open your mind to new experiences and new perspectives. Whether you are hiking through the mountains of Colorado, enjoying the waves of the beach, or simply walking through a nature trail, being outside and experiencing all the views that come along with it can help you gain a fresh perspective when it comes to not just your recovery journey, but your life as a whole.
Benefits of Outdoor Programs For Addiction Recovery
Outdoor programs such as the Jaywalker adventure therapy program, provide many benefits for those in recovery including:
7 Ways Outdoor Activities Support Your Sobriety
Regardless of the outdoor activity you choose to enjoy, whether it be hiking, biking, walking, kayaking, swimming, or playing a sport, outdoor activities can provide vital support in your overall recovery process.
Below are 7 ways that outdoor activities support your sobriety:
Outdoor activities provide opportunities for emotional discovery
Outdoor activities are healing
Outdoor activities improve your attitude
Outdoor activities improve communication and the ability to work with others
Outdoor activities are fun
Outdoor activities push you beyond your comfort zone
Outdoor activities help you develop problem-solving skills
The Jaywalker Lifestyle
Situated in the beautiful Rocky Mountains, The Jaywalker Lifestyle is based on personal growth, genuine recovery, and authentic personal interactions.
This pristine mountain community provides a beautiful, quiet, and safe environment for our clients' daily embrace of the 12 steps program with mountain-based expeditions.
Before joining Jaywalker, all of our clients must first be admitted into and complete The Landing Program. During our unique version of orientation, new clients are introduced to the Jaywalker staff, community, programs, and expectations. Clients will also undergo clinical assessments and be evaluated by our medical team so an individualized treatment plan can be created for them
The Landing program will last anywhere from 3 to 21 days based on the results of their assessment. During this time, Jaywalkers will attend AA/NA meetings and individual and group counseling sessions, complete daily chores, and participate in recreational activities.
Please note that at Jaywalker Lodge we do not provide detoxification services so all Jaywalkers must arrive clean and sober.
The Lodge is the core of our extended care treatment program. The Lodge is a 90-day program providing relapse treatment that combines a rigorous clinical curriculum with a variety of mountain-based adventure activities.
As part of the Lodge, every Jaywalker will receive a structured weekly schedule that they must adhere to. Their schedule will include individual sessions with addiction clinicians, spiritual care staff, fitness/wellness specialists, and mental health care professionals as well as group therapy, lectures, and expeditions.
Other daily activities that Jaywalkers will participate in during their time at the Lodge include:
Therapy groups
Community involvement
Written Step One work
Didactic presentations.
Once a Jaywalker has completed the Lodge program, they will transition to Solutions, which is our 90-day transitional program. Solutions is a Stage 2 recovery model designed to help our clients in implementing a sober lifestyle that mirrors independent living. Through a wide range of weekly activities, Jaywalkers create personal accountability in an organized and supportive atmosphere.
Our clients in the Solutions program regularly volunteer with local groups in and around Carbondale including Colorado Animal Rescue, the Aspen Homeless Shelter, Habitat for Humanity, and Volunteer Outdoor Colorado.
Much like The Lodge, Jaywalkers participating in Solutions will be given a weekly schedule that they are expected to adhere to.
Explore Recovery Activities at Jaywalker Lodge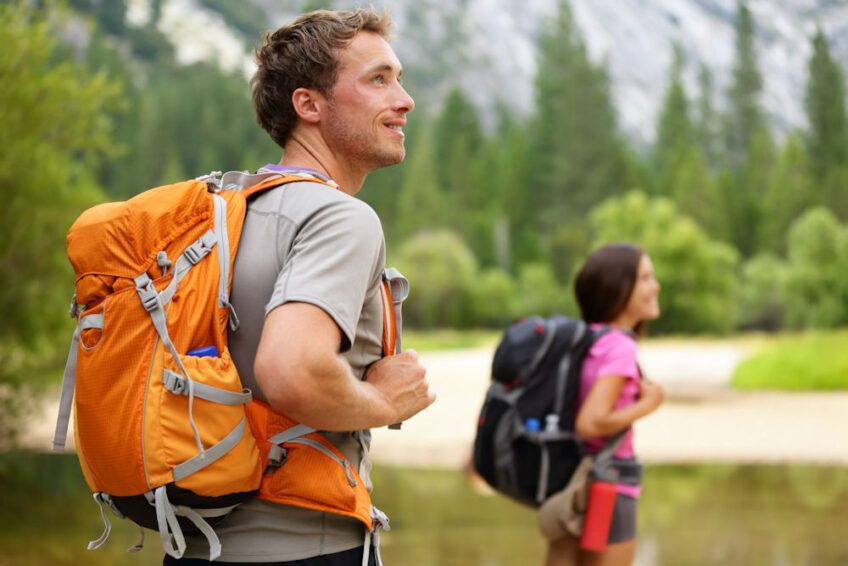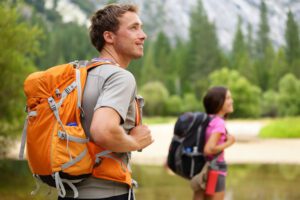 Located in Colorado with the Rocky Mountains as a backdrop, Jaywalker Lodge promotes outdoor activities as part of our treatment program. We offer a variety of both summer and winter activities, meaning no matter what time of the year it is, there are ways for you to get outside and enjoy nature.
Our summer activities include:
Golf
Mountain biking
Rock Climbing
Fishing
Hiking
In the winter, Jaywalkers can enjoy activities such as:
Skiing and Snowboarding
Uphill Skiing
Snowshoeing
Cross Country Skiing
Hut Trips
Aspen Ice Karting
To learn more about the Jaywalker model of care and how Jaywalker Lodge can help with substance abuse and addiction, contact us today.