SOLUTIONS
Solutions is our transitional 90-day program that bridges the gap between intensive treatment and independent living. Solutions is tailored for those ready and able to assume personal responsibility for their recoveries and motivated to make a positive difference in their lives and the lives of others.
Solutions is a Stage 2 recovery model designed to aid clients in implementing a sober lifestyle that mirrors independent living in a safe and supportive environment.  Solutions is an intensive outpatient (IOP) level of care that provides ongoing group and individual therapy while clients engage in school, work, or significant volunteer opportunities. In this model clients gain proficiency with time and task management, begin to learn to manage money, and engage in meaningful service work in their local community. Clients continue to progress in their personal recovery program in addition to addressing ongoing mental health and trauma related goals. Clients continue to work on enriching meaningful relationships with their peers at Jaywalker in addition to forming stronger relationships with the greater recovery community. Clients continue their relentless pursuits of joy through outdoor and service-oriented experiences. In addition, the Solution's Expedition/Man's Meaning trip is a dedicated weekend each client experiences to help them define the man they want to be in recovery.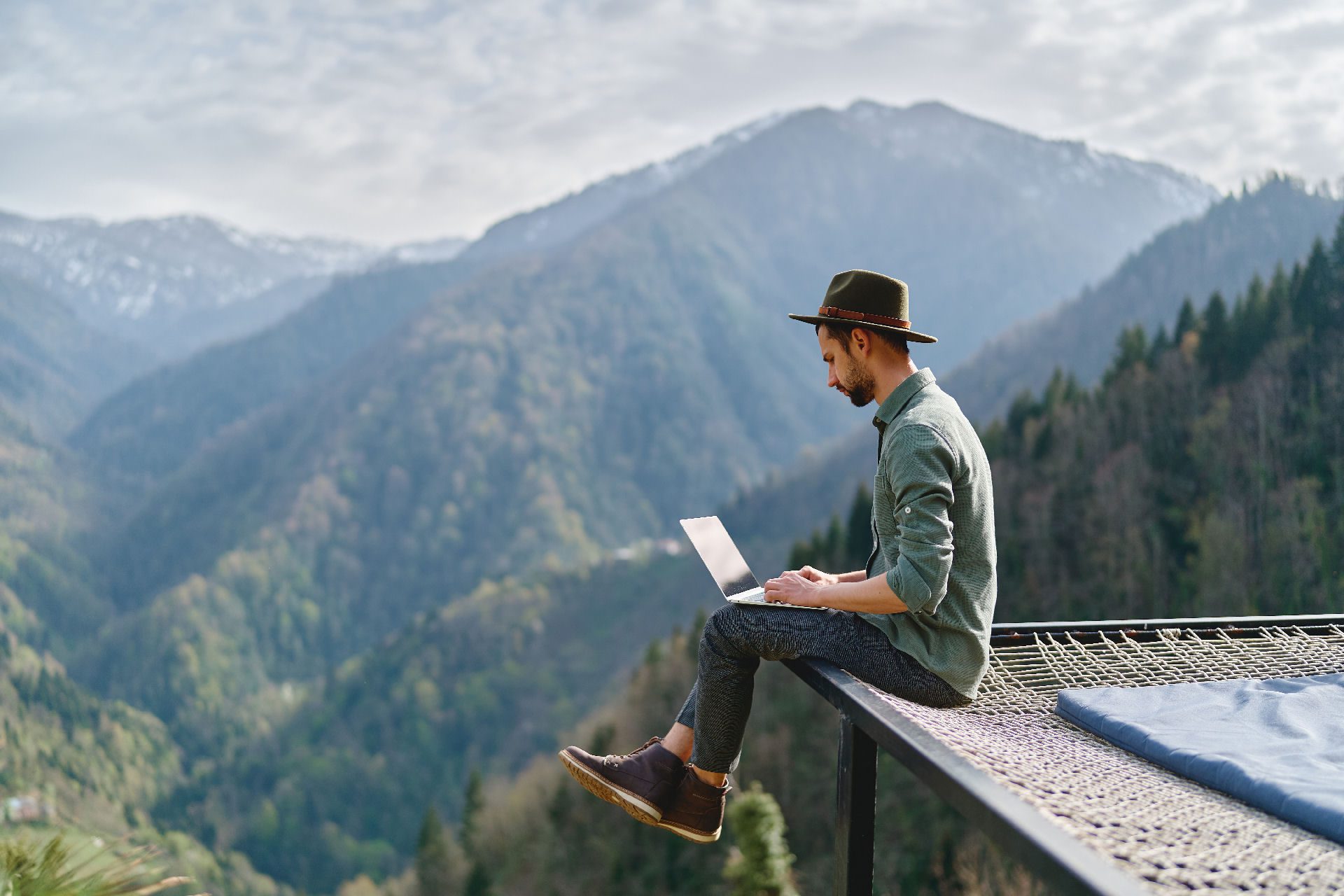 Solutions is also heavily focused in service work as we find giving back is an integral part of the recovery process. Our motto, "If you wish to find yourself, lose yourself in service to others," as adopted from the Gandhi quote is the foundation of our program. Our clients volunteer regularly with local groups, including Habitat for Humanity, Colorado Animal Rescue, Aspen Homeless Shelter, Volunteer Outdoor Colorado, and many others.
INDIVIDUALIZED ASSESSMENTS
Clinical treatment plans vary at Solutions depending on the interests and aptitudes of each individual client.
Objectives may include career guidance, continuing education, and/or community service. Relational and occupational assessments are strength-based and provide practical objectives for transitioning into mastery and quality of life in recovery. Clients will have the opportunity to take one of two occupational tests; the Greenwood System™ allows our counselors to provide the very best career and educational counseling available to create an individualized Action Plan. The Personality Style Indicator (PSI) is also available and often used in group therapy sessions to provide insights to enhance self-awareness, understanding of others and increase personal effectiveness.
The Greenwood System™ is the most comprehensive career counseling process and report available to counselors today. The GS120™ assessment has been in development for over 35 years and includes a short battery of assessments – Myers-Briggs, GRIT, Holland, etc. to help clients match their abilities, interest, values, and personality to their best fit career options and create a list of top 10 career paths. The client will then work with our Executive/Life Skills Coach to review results, create a personal purpose statement, and a concrete action plan for achieving their goals. What we like about the Greenwood assessment is that it uses the data, walks the client through a process that translates into a concrete Action Plan. It goes beyond just strengths and interests and builds on values and personality to help clients narrow their focus and create a vision for their future on a solid foundation of who they are. It provides a wealth of resources on each career, and is an individualized process based on the results of the assessments.
WEEKLY SCHEDULE
MONDAY
Meditation & Morning Check In
Breakfast & Daily Tasks
Yoga
Therapy Group
Lunch
Therapy Group
Individual Sessions
Afternoon Recreation
Family Style Dinner
TAG AA Meeting
TUESDAY
Meditation & Morning Check In
Breakfast & Daily Tasks
Life Skills Coach Sessions
Therapy Group – Wellness
Lunch
Therapy Group
Activity & Recreation
WEDNESDAY
Meditation & Morning Check In
Breakfast & Daily Tasks
Yoga
Therapy Group
Community Meeting Luncheon
10th Step Group
Weekly Grocery Shop
Alumni Dinner and Meeting
THURSDAY
Meditation & Morning Check In
Breakfast & Daily Tasks
Service Work Opportunity
Family Dinner
FRIDAY
Meditation & Morning Check In
Breakfast & Daily Tasks
Full Day Recreation
Friday Night Speaker Meeting
SATURDAY
Meditation & Morning Check In
Breakfast & Daily Tasks
Recreation
Clean Up
Brown Baggers Meeting
SUNDAY
Morning AA Meeting
Recreation
Weekly Grocery Shop