Prescription Drug Abuse 101
Seems like every other day there is a new headline or statistic regarding prescription drug abuse or opiate addiction.  According to the Substance Abuse and Mental Health Services Administration (SAMSA) prescription drug misuse and abuse is defined as the intentional or unintentional use of medication without a prescription, in a way other than prescribed, or for the experience or feeling it causes.
The Centers for Disease Control and Prevention (CDC) call prescription drug overdose deaths one of the four most serious epidemics facing the nation. As recently as 2010-2011, Colorado ranked #2 in the nation among young adults ages 12-24 for self-admitted, non-medical use of prescription painkillers. Enough opioid painkillers are dispensed by pharmacies in the United States to supply each and every American citizen with enough painkilling pills to take one every four hours, around the clock, for a month!
Prescription drug misuse and abuse is a serious problem both nationally and here in Colorado.  Each year, overdose deaths from opioid painkillers alone number approximately 17,000 nationally and 300 in Colorado. Such deaths are now more common than alcohol-related traffic fatalities.
Who can get addicted to prescription medication and what can we do to help a friend or family if they become addicted?
Let's start with some basic definitions to assist in understanding exactly what we are looking into:
Addiction: A chronic, relapsing disease characterized by compulsive drug seeking and use, despite serious adverse consequences, and by long-lasting changes in the brain.
Benzodiazepine: A type of CNS depressant prescribed to relieve anxiety and sleep problems. Diazepam (Valium™) and alprazolam (Xanax™) are among the most widely prescribed medications in this class.
Methadone: A long-acting synthetic opioid medication that is effective in treating opioid addiction and pain.
Opioid: A compound or drug that binds to receptors in the brain involved in the control of pain and other functions. Examples include morphine, heroin, hydrocodone, and oxycodone.
Overdose: When a drug is eaten, inhaled, injected, or absorbed through the skin in excessive amounts and injures the body. Overdoses are either intentional or unintentional. If the person taking or giving a substance did not mean to cause harm, then it is unintentional.
Physical Dependence: An adaptive physiological state that occurs with regular drug use and results in a withdrawal syndrome when drug use is stopped; often occurs with tolerance. Physical dependence can happen with chronic—even appropriate—use of many medications, and by itself does not constitute addiction.
Suboxone is a prescription medication that can help treat heroin addiction and dependence on other opiates. Suboxone is a combination of buprenorphine, which can be used as a stand-alone treatment for opiate dependence, and naloxone, which is used to treat opiate overdose.
Substance Use Disorder (according to the Diagnostic and Statistical Manual of Mental Disorders, Fifth Edition [DSM-5]): The essential feature of a substance use disorder is a cluster of cognitive, behavioral, and physiological symptoms indicating that the individual continues using the substance despite significant substance-related problems. The diagnosis of a substance use disorder is applied to different substance classes (alcohol, tobacco, cannabis, hallucinogens, inhalants, opioids, sedatives, stimulants, and other).
Stimulants: A class of drugs that enhances the activity of monamines (such as dopamine) in the brain, increasing arousal, heart rate, blood pressure, and respiration, and decreasing appetite; includes some medications used to treat attention-deficit hyperactivity disorder (e.g., methylphenidate and amphetamines), as well as cocaine and methamphetamine.
Tolerance: A condition in which higher doses of a drug are required to produce the same effect achieved during initial use; often associated with physical dependence. Withdrawal: Symptoms that occur after chronic use of a drug is reduced abruptly or stopped. For example, withdrawal from opioids may cause abdominal cramping, muscle aches and diarrhea.
This story from Wed MD is an excellent example of how quickly it addiction to prescription can happen:
"Jason first became addicted to prescription pills when he was a teen, after a doctor prescribed a powerful drug to treat his migraine headaches.
"It took care of the migraine, but I found myself taking [the painkillers] even when I didn't have the migraine, because I just enjoyed that euphoric numbness," he says. He's asked us not to use his last name.
Before too long, he says he was popping 45 prescription pills a day, mostly hydrocodone, a strong painkiller. But he also abused tranquilizers like alprazolam and diazepam.
He says his addiction became so overwhelming that he hit rock bottom: He stole pain medication from his mother, who was dying of bone cancer. "She would cry at me because she was in so much pain, but I had taken her medication," he says."
Many young people think that prescription drugs are safer than illegal drugs because they are prescribed by a physician, dispensed by a pharmacist, and manufactured by pharmaceutical companies. According to a 2013 Monitoring the Future study, prescription drugs are the second-most abused category of drugs, after marijuana.
So who can be affected by prescription misuse/abuse?  The answer is anyone.  Teens, women, men, older adults, veterans ect.  For most people, the initial decision to take prescription drugs is voluntary. Over a period of time, however, changes in the brain caused by repeated drug abuse affect a person's self-control and ability to make sound decisions. While this is going on, the person continues to experience intense impulses to take more drugs.
Breaking free of prescription drug abuse takes much more than will power. Fortunately, counseling and medications can improve the chances of success. There are many different options helping thousands of people stay on the road to recovery. Counseling, 12 step programs along with safe medication can all help with overcoming this power addiction.
Narcotics Anonymous (NA) is an international network of community-based meetings for those recovering from drug addiction. Modeled after Alcoholics Anonymous (AA), NA is a 12-step program with a defined process for overcoming narcotic addiction.
NA is an abstinence-based program. In principle, NA is opposed to the use of maintenance therapy. Methadone Anonymous is a 12-step program that acknowledges the value of methadone or Suboxone in recovery from narcotic addiction.
Most experts and treatment centers recommend participation in a 12-step program or other form of counseling. Therapy can take place as an outpatient, or in a residential facility. Alternatives to 12-step programs include:
Cognitive behavioral therapy
Motivational interviewing
Family and couple's therapy
Recovery from prescription drug addiction can be expensive. However, it is far less costly in comparison with the cost of addiction and continuous use of drugs.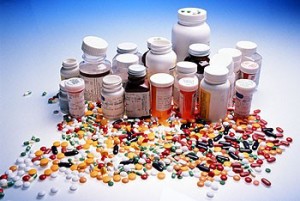 Nikki Soda
Jaywalker Lodge
Director of Business Development and Alumni Relations