A Pine Creek Christmas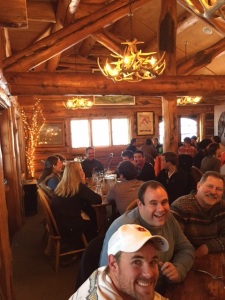 With a lot of us away from our families for the holidays, we got to spend Christmas with our family here at Jaywalker Lodge. Over 40 members of the Jaywalker community spent this wonderful Christmas nestled away in the Aspen Mountains enjoying a 5 star meal at the Pine Creek Cookhouse.
It was another wonderful Christmas with great food and great company. We would like to wish everyone a Merry Christmas and a Happy New Year!
Donnie Hagenbart
Admissions & Marketing Manager
Jaywalker Lodge