Outside Issues: Dealing With Stress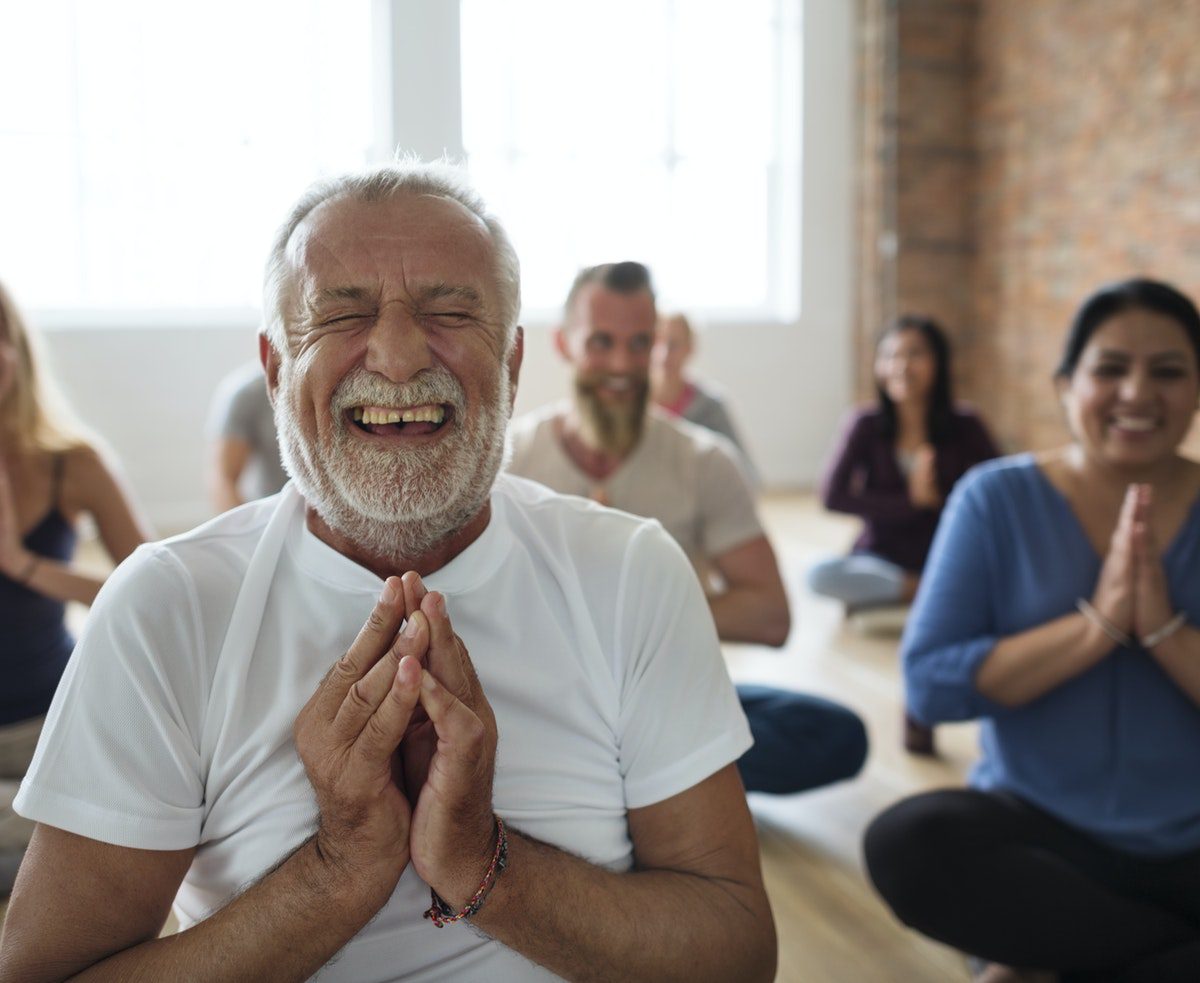 Alcoholics and addicts are more accustomed to craziness, chaos, and turmoil than most people. But that doesn't mean we like things that way when we really think about it. Chaos needs order, and craziness needs calmness. We need some kind of balance. We often lie to ourselves that we miss the insanity, the pressure, the drama, and the stress. But do we really?
Stress is a real-life modern monster. No matter who you are, what you do, or where you're from, stress affects the human population like never before. We're the most stressed-out people who have ever lived, whether we're alcoholics or addicts or not. Today, stress is among the leading causes of death in the Western world, not to mention the major cause of dozens of serious conditions — everything from joint pain to weight gain to mental health issues has been linked to stress that's gone too far. Stress shortens life spans, causes health problems, and becomes an unconscious addiction in its own way. Stress is the cigarettes of emotions.
It's hard to imagine missing something like that, isn't it? No way of life that's brimming with stress can be sustainable for long. But you don't have to be an alcoholic or addict to have a life full of stress. Modern society does its best to make sure that every one of us is as stressed out as possible at all times. But stress is a killer, and life in recovery isn't about dying. Life in recovery is about finding the tools and attitudes that will help us see clearly in the present and allow us to confidently work our way into the bright future ahead of us.
The Real Problem
Stress is everywhere, and we can't blame it all on culture and society. After all, we're the ones feeling stressed out. Stress is absolutely savage, and we should make no bones about that. It's not good for us, and it's a deadly way of life. Sometimes we are going to be stressed out about a situation or by a circumstance. It will happen. The real problem is when we let it run away with us.
Stress will happen now and then, but we can't allow it to become an all-day or everyday part of our lives. If we do that, we're risking a lot — not only our health but possibly our recovery and our lives. Because we know that stress is sometimes unavoidable, it's up to us to take responsibility for often allowing ourselves to become stressed out. If we accept responsibility for giving stress more of our time than anything else, it means we are in a position to take that defect to our higher power and pray to have it removed.
Essentially, if we're the ones letting stress dominate us, we can also be the ones to take the actions necessary to stop stress from overwhelming us.
The Real Answer To the Problem
This might sound strange, but alcoholics and addicts in recovery have many advantages that other people don't when it comes to dealing with life. We have access to spiritual tools for healing, understanding, coping, growing, improving ourselves, and helping others. Our spiritual toolkit is like the greatest Swiss Army knife that ever existed, and it's only given to alcoholics and addicts who work the 12-Steps and all three sides of the triangle.
It's no secret: many regular people who find the 12-Steps one way or another often say they wish they'd heard about it sooner. Or they wish the 12-Steps were given to everybody because that's how helpful and transformative they are. It's probably true, but let's keep doing what we do — helping each other through the 12-Steps, so there's more of us to take people through the 12-Steps. The stress-busting solution we could all use is right there in our spiritual toolkit.
It's not exactly one tool, but several that we come across as we work the 12-Steps. We are given the outline of the design for living that really works on pages 85-88 of the book Alcoholics Anonymous. These directions are indispensable. Following them to the best of our ability will help us carry us through every day and every night with a spiritual connection to our higher power, our best selves, and all the people we can be of service to. Additionally, they teach us how to relate in the clearest and most peaceful way to our tasks, plans, and goals for each day. We keep our minds focused on just the 24 hours ahead. When the day is done, we take an objective, constructive look at all we did and didn't do that day.
In short, following pages 85-88 every morning and night can help keep us present, peaceful, and balanced in ways that we can't even imagine right now.
We might also need to start meditating. Meditation has been recommended as a stress reducer for a few thousand years with good reason. It's right there in the 11th-Step, yet most alcoholics and addicts treat it like extra credit. Many of us kind of brush it off, but the old-timers with quality recovery, happy lives, and no stress? They might be meditating every day.
You don't have to be an alcoholic or an addict to suffer under tons of stress. But if you're looking for ways to deal with stress, then being an alcoholic or addict in recovery would certainly help! Stress is a killer, and everybody experiences it. The biggest problems arise when we let it become normal and persistent. We were not meant to live under constant stress and pressure. Sometimes these things will happen, and maybe they serve a purpose in their time, but they are not meant to be guiding forces. Luckily, we have the 12-Steps, which provide us with a versatile spiritual toolkit. In this toolkit, we'll find the design for living that really works. It includes prayer, meditation, fear inventory, turning our lives over to the care of our higher power, and surrendering our defects that limit our service to others. Each of these things is a defense and a balm for overwhelming stress in its own way. Are you ready to change your life? Jaywalker Lodge is here to help. Call us now at (866) 529-9255.