Now Accepting Insurance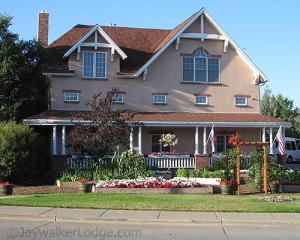 Jaywalker Lodge is pleased to announce we are now able to bill on behalf of clients and their families for out-of-network insurance reimbursements in all of our programs. Effective immediately, Jaywalker Lodge, Solutions and Outpatient treatment programs will begin to work with our clients' health care plans as patients move through the Jaywalker clinical continuum of care. We recognize that insurance benefits will financially help the families who have invested in loved ones needing extended care treatment.
Jaywalker opened its doors in 2005 as an extended care program for men struggling with chronic relapse, emphasizing transition into community in early recovery. We have expanded our services to include a total of four programs to help men through their first year in sobriety. Jaywalker Lodge, Solutions, Jaywalker Sober Living, and MIOP have evolved to provide our clients with a recovery continuum.
Please feel free to call our Admissions line with questions: (866) 529-9255 or (866) JAYWALKER