Nikki "Rock Stock" Soda Celebrates 12 Years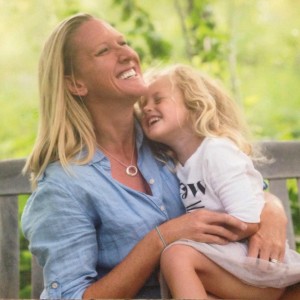 On April 14th 2004, Nikki Soda checked herself into Turning Point of Tampa.  Oh, there were consequences in her life to be sure, but the main one was being tired of living the life she was leading.  Not many people that I have been around go to a 30 day treatment center once and remain sober, but through a mixture of desperation and determination, Nikki put enough 24 hours together to get to 12 years.
I did not know her when her nickname as a low post basketball player was "Rock Stock," but I certainly know the personality that contributed to it by now.  Having the privilege of having her in my life, I have been able to see the dedication, drive, desire and intensity it took to get that nickname, and ultimately succeed in recovery and life.  I have also had the privilege of watching someone who lost their confidence, turn into a strong and loving mother and wife.
There is nothing that can't be accomplished with recovery and Nikki continues to dream and make those dreams come true.  The reason for that has never changed and you can see it every time you talk to her.  I could not have asked for a better partner, friend, wife and mother to our daughter.  We are who we are thanks to what you bring every day.
Congratulations on 12 years.
Jim Soda