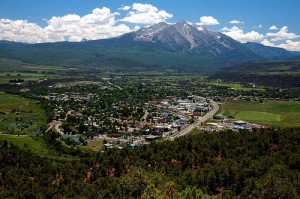 Award-Winning public-art programs, inventive local cuisine, and a burgeoning sustainable design scene are bringing a contemporary edge to this former mining town just 30 miles down valley from Aspen."
Nicholas DeRenzo, New York Magazine
Our fair city has once again been recognized in a national publication. Carbondale is featured in the online Travel section of New York Magazine. Writer, Nicholas DeRenzo shares about the best of Carbondale, where to stay, where to eat and what to do. Carbondale's bustling art scene is prominently featured, as well as the Third Street Center and PAC 3. About the only thing missing from this well researched article is the mention of Jaywalker Lodge and the second-to-none Recovery community we are blessed with. To view the article in it's entirety please visit: Explore Art and Craftsmanship in Carbondale, Colorado.
With Gratitude,
Mark Kloster
Alumni Coordinator