New Weekly Mindfulness Group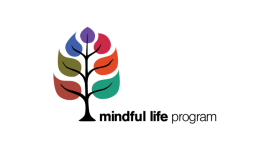 Mindfulness is not simply learning to be present in the moment, it is the ability to be present with clarity and discernment – to be able to experience life consciously and respond with wisdom."
John Chopel Bruna
With deep roots in the ancient wisdom and contemplative cultures, mindfulness is now recognized by modern psychology and science as a proven method to manage stress, improve attention, and acquire emotional and mental balance. Additionally, it provides many health-enhancing benefits, like reducing symptoms of stress and anxiety, relieving physical complaints like headaches, and even enhancing immunity to illness and improved health recovery. Ultimately, mindfulness increases one's ability to have a calm and stable mind that is able to effectively respond in a beneficial way to challenges that arise in life.
The Tuesday night group is a casual gathering to support your mindfulness practice and build a community to connect with. Each evening begins with a meditation and is followed by a group dialogue sharing our experiences in living a mindful life. While there's no formal teaching, it's a chance to explore and share your experiences safely within a caring community.
The group will meet starting this Tuesday night ( February 11) at 7:30 PM at the Jaywalker Alumni Clubhouse, 1154 Highway 133 ( next to the Blend Coffee house) here in Carbondale. The program is based on the Mindfulness Life Program developed by John Bruna and Mark Malony that provide you with skills that are practical, accessible, universal and empower you to engage in the moments of your life with attention and intention.
With Gratitude,
Mark Kloster
Alumni Coordinator