Lake Powell 12 Step Retreat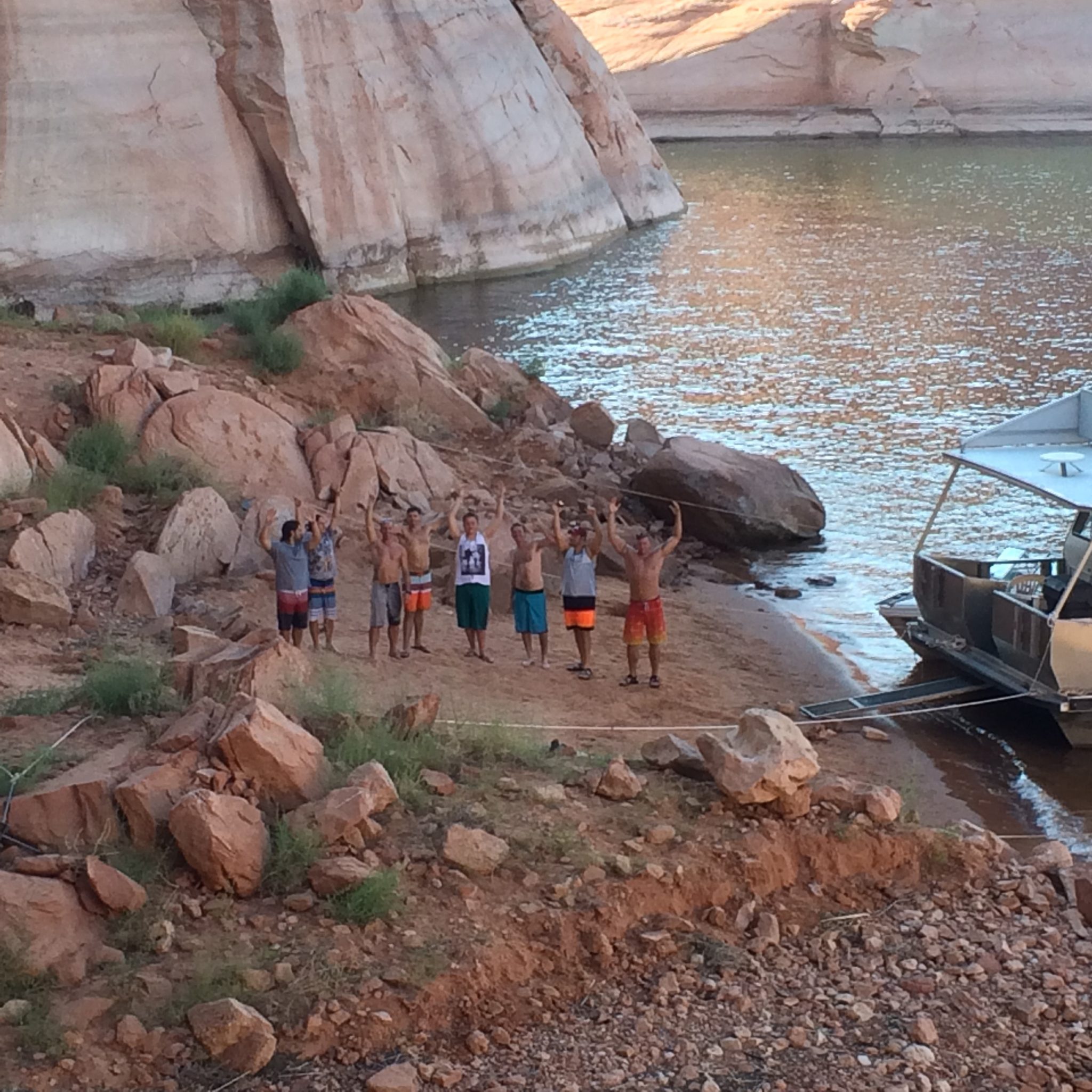 1…2…3… Go! Into the air I flew as I jumped from the cliff-side surrounding our cove at Lake Powell. As I surfaced from the water below, I can't believe I had been worried at all about jumping. I found my small worries of jumping to be irrelevant, and in the end, everything turned out great. Countless other jumps from the cliffs followed.
Just three days before, I had found myself in a similar situation facing the fears of leaving Jaywalker Lodge and returning to "the real world". After being in the safety bubble of my primary rehab for a month and then ninety more days at Jaywalker, I had many fears about what obstacles would present themselves to me in my future sobriety. Would I be able to put into practice all I had learned in rehab? Would I be able to stay content with my life of sobriety? The only way to find out was to jump right in and find out.
Being invited to go on the Jaywalker Alumni trip to Lake Powell was the perfect transition for me moving ahead into my future life. I was able to see firsthand through other alumni how working the principles of the 12-step program can allow us to not only maintain sobriety moving forward, but also help us achieve our aspirations and have fun doing it. Through the 12-step workshop we completed around the fire pit each night, I gained a greater insight into the importance of maintaining a solid recovery program moving forward in life. Hearing the experiences and stories of other alumni allowed me to build a greater fellowship of sober friends and the understanding that though I will face obstacles in my future, I will not have to face them alone. I can't wait for the next alumni trip. Lake Powell was definitely one for the memory books!
For more pictures of our trip, please click here!
Bryce
Jaywalker Alum