Kim Nuzzo Celebrates 28 Years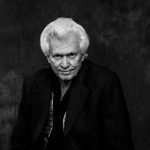 Kim and I met in November of 1991 in Aspen. We had both been hired by the Aspen Counseling Center. We shared an office together for fifteen years. We worked as co-therapists in an IOP program. We both loved our work and our new home- Aspen.  A unique close bond grew over the years. In addition to the hours we spent at work, we spent time together hiking,skiing,golfing, etc.. Our families grew close and my wife called Kim my second wife. We got so close that we both developed coronary artery problems at the same time.
As you can imagine, our director thought our professional work ethic was outstanding.  His enthusiasm about the IOP program was limitless. You can ask him, his name is Jeff Kremer.
Kim always tells me that he learned all his therapeutic skills from working with me. He's prone to exaggeration – it was only about 90%. I never would have made the strides I made with my grandiosity and humility without him.
On a more serious note, I am truly honored to have Kim as a great friend and brother in recovery. It would take me ten blogs to list the ways he has helped me over the years.
Kim's pursuit of recovery and spiritual growth is evident to me and others around him. He inspires me and gives me the courage to change.
Thanks Kim. Happy 28th birthday.
Love You