Kim Celebrates 29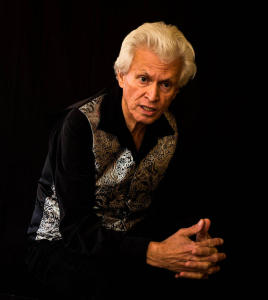 Last Saturday our very own, Kim Nuzzo, celebrated 29 years of sobriety. Kim has been a Chemical Dependency Counselor for the last 20 years and has been a great example of what long term sobriety can look like. Kim, thank you for everything you do and here is just a small list of the lives you've touched here:
Kim has been a part of my journey since the beginning and I feel so grateful that he's my friend. – Brendon Kerton
"Nothing impacts a still-suffering alcoholic more than hearing the language of the heart from another alcoholic in recovery" – AA Conference 2001. Kim – Congratulations on 29 years of sharing your experience, strength and hope. – Jacquie Wheeler
Kim Nuzzo's talent as a clinician is only surpassed by his talent as a photographer of, "Homies" figurines. These photographs truly express the inner workings of what must surely be a most beautiful and terrifying mind. – Alex Colins
Kim, you told me I was special. I will never forget that. – John Schneier
Kim, "Every time you smile at someone, it is an action of love, a gift to that person, a beautiful thing", Mother Teresa. Thank you for helping so many, for your smile, for being you. You are such a wonderful and kind man Kim. I will miss working with you, but I know that our friendship continues. – Penny Brown
Kim, 29 Years of abstinence is great for anyone. What is clear to me is that your 29 years has been so much more than that. You are a man of integrity & character, you are a man of service and you have helped not only transform your life but the lives of countless others. Thank You for showing us the way! – Dirk Eldredge
Congratulations Kim, We love you!