JWU Rolling Admissions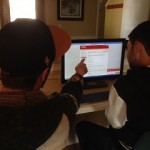 As I sit here writing this blog, two students are in the 'bullpen' (our study area) signing up for online classes.  One of the students just recently went through the application and registration process and he is now teaching our newest student.
The beauty of Jaywalker U is that we can admit students at any time of the year; we have rolling admission.  A college student who is coming out of treatment no longer has to wait until the fall, spring or summer semester before starting college.  At Jaywalker U we collaborate with Colorado Mountain College (CMC) and Colorado Technical University (CTU).  While our new students are waiting for the next semester of classes to start at CMC, they will be taking classes through the online program at CTU which has a 5-week block system.  This is a perfect way for students to get right into college as they are transitioning out of treatment and getting their academic life back on track.
Janet DeMars
Director
Jaywalker U