Jaywalker "U" presents at C.A.A.P.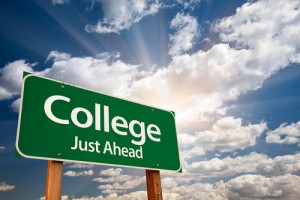 Jaywalker men, Nate F. and Tom O., along with the Director, Janet DeMars, presented at the Colorado Association of Addiction Professions in Denver last Friday, June 14th. The Jaywalker U men attended sessions to learn about EMDR (Eye Movement Desensitization Reprocessing) and the treatment and management of chronic pain. Then at 2:00pm, they helped the director present the workshop entitled, A Second Chance on Campus—How, Whether, and When Young Adults in Early Recovery Should Return to College. The first part of the presentation looked at the change in the demographics of treatment centers as the faces are getting younger and younger. Next, the high risks of returning to or starting college were addressed by noting the staggering prevalence of drugs and alcohol on campuses. The solution that is sweeping the nation is in the form of Collegiate Recovery Communities (CRCs). The models vary from sober collegiate living, like Jaywalker U, to Texas Tech University where the students live immersed in resident halls with other college students and have a recovery center that is open to students in recovery for visiting, studying, or recreation.
After the short presentation, Nate F. and Tom O. told their stories of using and drinking while in college and that they flunked out every semester at every college they attended. They shared what it was like, what happened, and what it is like now. Afterward, they fielded numerous questions from the audience. The most poignant question was, "Why are you staying sober now? You have relapsed. What's different?" Both Nate and Tom said that the most important thing is having friends in recovery who are their age. They now have a sober social network. They attend meetings together, go to class together, study together, and even have sponsors close to their own age.
They are excited to be sober, attending college, and for the first time, getting excellent grades.
Janet DeMars
Director, Jaywalker University