Jaywalker Summer: Strawberry Days 10K & Bailey Hundo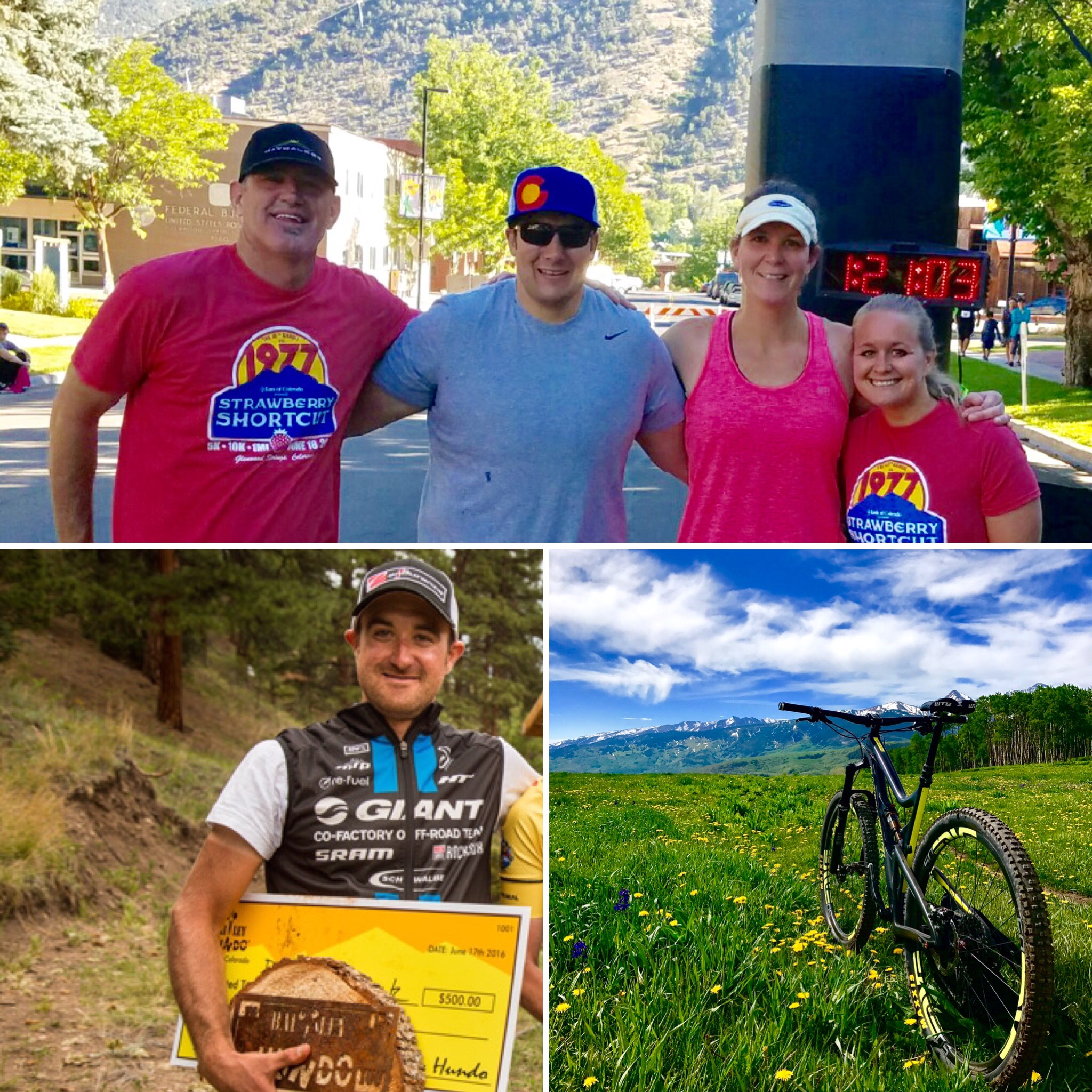 Congratulations to our employee, James Bakehouse, who finished his first ever 10k…and with no training whatsoever!  James finished the Strawberry Shortcut in style with a smile on his face and a grateful heart.
I am particularly inspired by James because he had shared with me on the Friday before the race that his last experience of Strawberry Days was from when he was using.  This time though, James was sober, grateful for life, and he got the early bird special running 6.2 miles at 7:00 am on a Sunday morning.
James was joined in the race by Amber Bate (wife of our Chief of Clinical Operations), Jeff Kremer (former long-time Chief of Clinical Operations), and Erin Williams (HR Director).  All were cheered on by Stefan Bate and the little Bates – Allison and Christopher.
Way to go James!!
Erin W.
David Krimstock competed in the Bailey Hundo MTB Race this weekend, finishing in 1st Place!  Congratulations Dave for all the hard work and training leading up to what is shaping up to be an epic season!