Jaywalker Staff and Education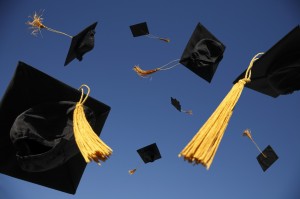 With the opening of Jaywalker U we have put our clients and students in an excellent position to continue their education.  In spirit of our beliefs in continuing education, here is a look at what the Jaywalker Staff has been pursuing this year.
Natalyn C: Colorado HR Law 2013 Class, QuickBooks 2.
Lynn S: Rock Climber (learning mountain biking)
Julie A: Finishing Bachelor's in Business Management—Human Resources
Cary P:  Associates of Arts general studies degree from CMC
Jacquie W: Tension & Trauma Releasing Exercises (TRE) advanced certifications.
Mike M: CAC II continuing to CAC III. Also Mike is a registered psychotherapist for the state, pursing bachelor's degree in psychology.
Joe T: Associates of Arts this semester and currently in the Sustainable Studies bachelors program at CMC.
Pat S: Bachelor's in Business Administration and Marketing
Brendon K: Passed the MAC exam in route to CAC II.
Greg B: Bachelor's in psychology.
Janet D: Finished the course work and the 880 hour internship for LADC .  Preparing to take the International Certification and Reciprocity Consortium exam.
Donnie H: Bachelor's in Business Administration and Marketing
Our staff's dedication to our clients and furthering their education is a testament to what we teach at Jaywalker.  We educate ourselves in turn to better help others.  Keep up the good work!
Patrick Shaffer
Marketing Manager
Jaywalker Lodge