Solutions: A Program of Service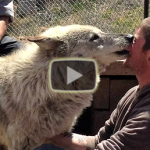 Check out our new video from Jaywalker Solutions! We are a 90-day transitional living program for men in early recovery from addiction to alcohol and other drugs. Located in the heart of the Colorado Rocky Mountains, Solutions is designed for active adult males who are ready to embrace life in recovery and make a difference by being of service to others.
Solutions is an abstinence-based open community model of care; we are deeply rooted and closely tied to the local 12 Step recovery community. Week-long service expeditions and local projects are a cornerstone of the Solutions recovery experience.
About half of the clients at Solutions are graduates of Jaywalker Lodge; half come to Solutions via professional referrals from other residential treatment programs across the country. For more information about the Solutions program, click here – or contact our admissions team at (866) 529-9255.
Donnie Hagenbart
Program Coordinator
Jaywalker U