Jaywalker Lodge: Who We Are and What We Believe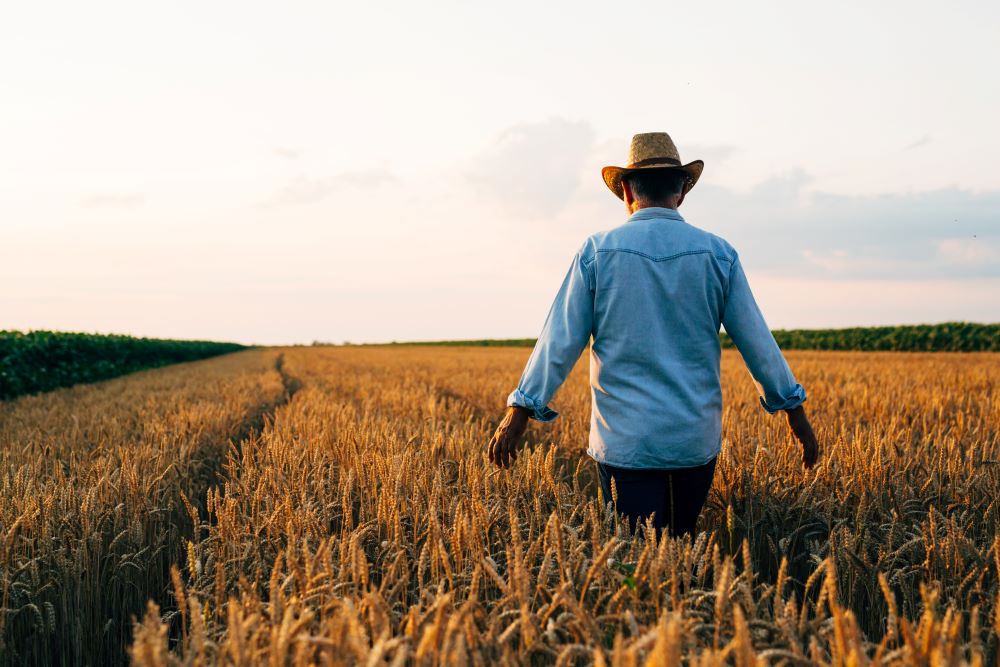 At Jaywalker Lodge, it is our philosophy that makes us who we are. We are committed to our mission because it is born out of love. Simply put, we believe wholeheartedly in what we do. Our belief shapes our values and guides our conduct in everything we do at Jaywalker Lodge.
We Know Your Pain
We know the destruction and pain that go hand-in-hand with the disease of alcoholism and addiction. We know it because we have experienced it ourselves. We also know that this disease is treatable. There is a solution – and the solution works. We know it works because it worked for us. We fought hard for this knowledge. We, like the men we help, attempted recovery multiple times. We simply couldn't make it last.
In his own personal journey of recovery, the founder of Jaywalker Lodge finally ended up at a place that impressed upon him the importance of Step 1. Not only did they stress its importance, but they focused on it intensely. This was a game-changing experience that Jaywalker Lodge continues to facilitate. A deep, personal, meaningful, and living connection to Step 1 is a major part of what helps chronic relapsers end the in-and-out cycle, and achieve lasting sobriety.
We Believe in Hope
Yet, lasting sobriety still isn't enough for us. We believe that what makes long-term sobriety possible goes beyond abstinence. Before we really find ourselves wanting to live a life of recovery, we must stop looking at sobriety as a consequence of our past in addiction. We must begin to see recovery as the promise of a bright and hopeful future. This is the other part of the key difference at Jaywalker Lodge.
Not only do we strive to help all our men personally understand Step 1, but we also demonstrate the beauty of taking that step. We believe that this is what gets through to people like us, and we have seen it work for us and so many others. In order to step outside of the repetition of chronic relapse, we must come to see that there is hope – real hope. Not only hope for freedom from addiction, but for a life filled with joy, abundance, and meaning.
We Are Jaywalkers
We take our name from a story on page 37 of the Big Book of Alcoholics Anonymous. Read it for yourself, and see if you relate. We sure did. We wear the Jaywalker Lodge name proudly, to let those who are struggling with long-term sobriety know that we can relate. The jaywalker was a man whose behavior most would call insane. Indeed, the prison of alcoholism and addiction makes us look and act that way.
Yet we are not crazy people. We are not bad people. We are sick – we are people who suffer from a disease. Luckily for us, that disease has a treatment. Jaywalker Lodge specializes in making that treatment real and meaningful in the lives of men who have previously found it impossible. Recovery is possible, and it is a beautiful gift. We can guide you through the process of recovery, healing, and growth that can make lasting sobriety a reality.
We Make Recovery Possible
We do not take it lightly, what we do here. But we do it with great joy and love. Recovery is a real and active part of our lives, and we find no greater fulfillment than to make that possible for others like us. Our unique approach to the process of recovery and our full immersion in the 12-Steps, combined with tailored therapy, trauma healing, physical activity, and our welcoming and thriving community of alumni, all work together to make Jaywalker Lodge a special place to learn and discover what's been missing in your journey to recovery.
The Jaywalker Philosophy
Our personal journeys in recovery and the recognition of the things that worked for us have led us to build a Jaywalker philosophy that guides everything we do. Like the 12-Steps of recovery that have saved and enriched our lives, we at Jaywalker Lodge have a core set of values that come in the form of our 12 "We Believe" statements.
These beliefs color everything we do here, and all of us hold what we believe close to our hearts. In order for you to get to know Jaywalker Lodge better, we are going to deep-dive into each one of the 12 "We Believe" statements that shape us as a community and as individuals. We do a lot here, and what we do works.
It's time we get into how and why what we do is fueled by love, understanding, and a genuine desire to show each man struggling with sobriety how full and beautiful a life in recovery can really be. These 12 beliefs color who we are, and represent why and how we do things the Jaywalker way.
They cover and inform every area of our recovery treatment. They are what we stand for, and how we stand tall. They guide our every interaction, decision, and activity, and they are the reason we conduct ourselves in such a unique and effective way.
We want to share our core values with you in a more in-depth way, and we are honored to do so. We hope that each "We Believe" statement will bolster and help you, the same way they have done for us.
If you have found yourself struggling to achieve or maintain long-term sobriety, despite earnestly wanting to, we can help you. We've been exactly where you are right now, and Jaywalker Lodge showed us the path to recovery. It's never too late to live a full and happy life. Call us today at (866) 529-9255.