Jaywalker Colorado Alumni & Choice House for Men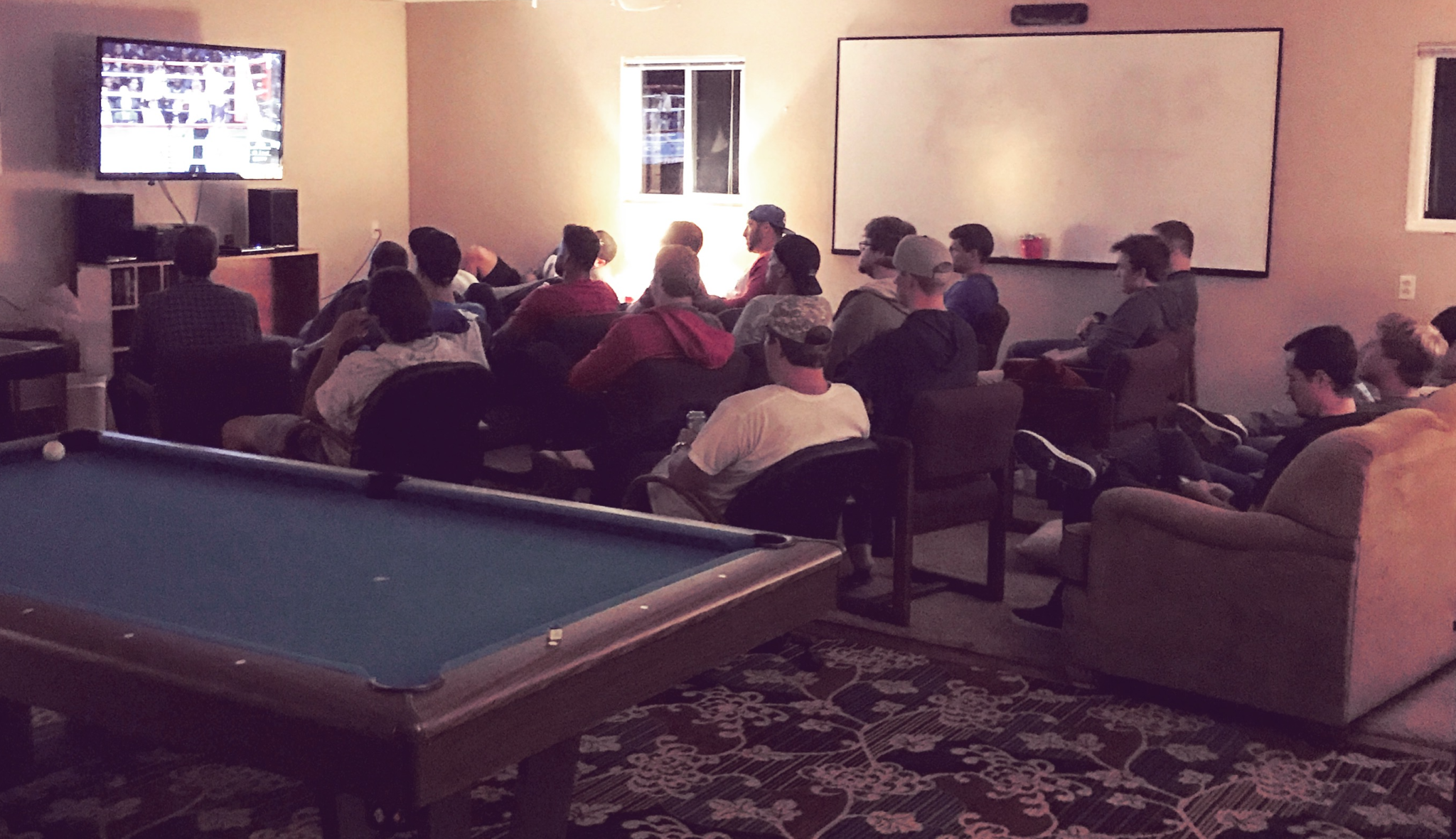 Once a Jaywalker, always a Jaywalker…
The disease of alcoholism and addiction is a constant struggle, a never ending battle with an enemy that knows no quit…we do what we can to build up our defenses, we build community, we hold that community close. When one of our number falls we rally, we show up in hospitals, detoxes, jails, and institutions, we let them know they are not alone.
This past weekend all of the available Denver area Jaywalker alumni joined together to visit some of our brethren who had readmitted themselves to treatment at Choice House in Louisville, CO. We ordered the boxing match on pay-per-view and 300 hot wings and came together for some laughs and in support of our boys. Punches were thrown (on tv of course), wings were eaten, laughs were had and the ever present feeling of brotherhood and community was infectious.
The disease of alcoholism and addiction is still as strong as ever, but the community of Jaywalker alumni continues to stand ready to fight, one at a time. We will die on this hill, but only after we live well and love one another to the end.
John Schneier