Jaywalker 10th Annual Serenity Scramble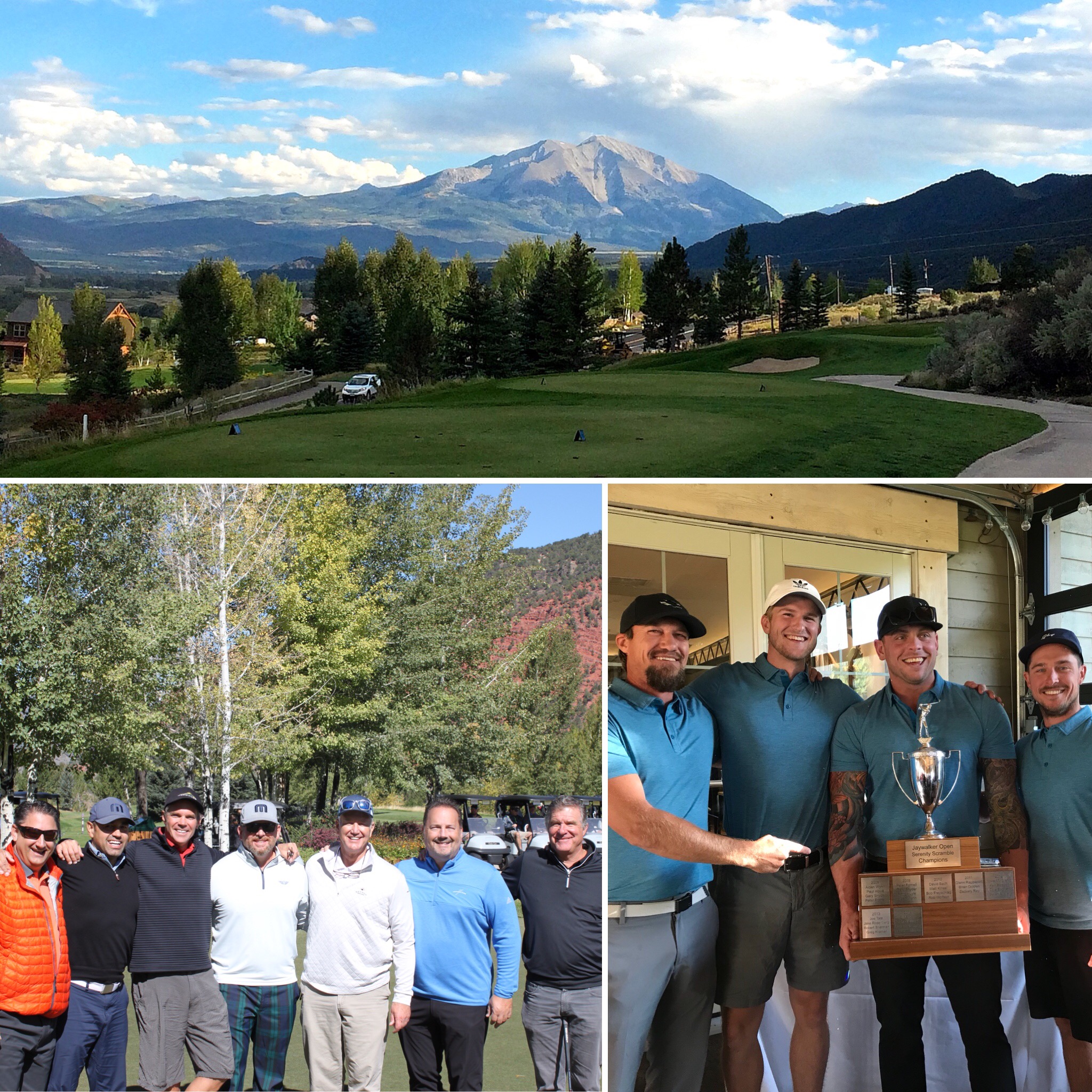 The 10th Anniversary of Jaywalker Lodges Serenity Scramble was a great success! We had a record number of participants and raised over $25,000 for A Way Out.
"A Way Out" is a non-profit organization in the Roaring Fork Valley that offers counseling, referrals, addiction assessments, solution oriented treatment plans and financial aid to people that would otherwise not be capable of receiving these services. Elizabeth Means is the Director of A Way Out and serves this organization with incredible professionalism along with its esteemed board of directors.
All of us at Jaywalker Lodge are proud to do our small part to help support this purpose driven organization for over a decade now. Our founder Bobby Ferguson, a long- time resident of this valley, aligned himself and his company with A Way Out for good reason years ago and this relationship just continues to grow from year to year.
With well over 100 participants this year from all over the country we enjoyed a perfectly sunny Colorado day where everyone had a blast! Our principal organizer Kortney Hartman did another fabulous job again this year with yet another record amount of money raised & donated to A Way Out. This year's tournament Champion was our Director of Alumni, Mr. John Schneier along with his "hand-picked" alumni superstars which collectively squeezed out victory over Bobby Ferguson in a USGA tiebreaker!
Thank you to all that participated and we look forward to coming together again next year in September.