"J Joe" Celebrates 3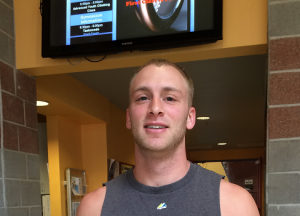 My closest, most trustworthy friend, Josh J, celebrated 3 years of sobriety last weekend! Since Josh and I went through Jaywalker Lodge, I have seen him completely turn his life around. He is the first guy I call to talk about personal matters and the first guy I call when I need a helping hand.
Josh is one of the most disciplined guys I know. Whether he is working, helping others, playing basketball, playing video games, or hitting the gym at least 7 days a week! Yes, that's right, at least 7 days a week. If there were 12 days in a week, Josh would hit the gym 12 days a week, and so on.
Josh, you are a role model to me and all of the guys at Jaywalker. I know you more than I know my own brothers. Keep up the great work and continue to better yourself as I know you will!
Congrats!
Jimmy D.
Jaywalker Lodge