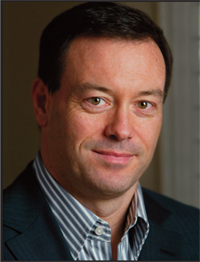 Dr. Kevin McCauley's work strives to foster the acceptance of people in recovery as full and valued members of society and paves the way to help our valley reduce the substance abuse issues we face today."
Mark your calendars and spread the word, Dr. Kevin McCauley, a nationally recognized leader in the field of substance abuse and addiction recovery will be presenting a lecture free of charge this Saturday evening, June 14, 2014 at 7:30 PM at PAC3 Theater in Carbondale.
Dr. McCauley is a former Naval flight surgeon who treated pilots with drug and alcohol problems. Dr. McCauley is co-founder of the Institute for Addiction Studies in Salt Lake City, Utah, and president of the Utah Association of Recovery Residences. He is also Director for the Le Mont Michel sober living facility and continues to advocate for the rights of addicts as patients.
This event is the first in a series of lectures entitled, Issues of Substance presented by A Way Out, a valley non-profit, dedicated to supporting youth, adults, and families in drug and alcohol crisis. The organization networks with individuals, local agencies, counselors and national treatment centers to provide scholarships and solutions to those in need.
The event is also being supported by NAMI, National Alliance on Mental Illness, Jaywalker Lodge , The Harmony Foundation, CeDar and The Retreat treatment Centers.
For more information or to make a donation, please contact Liz at (970) 429-8605 or awayout1st@gmail.com
With Gratitude,
Mark Kloster