How Can I Possibly Have Hope for the Future?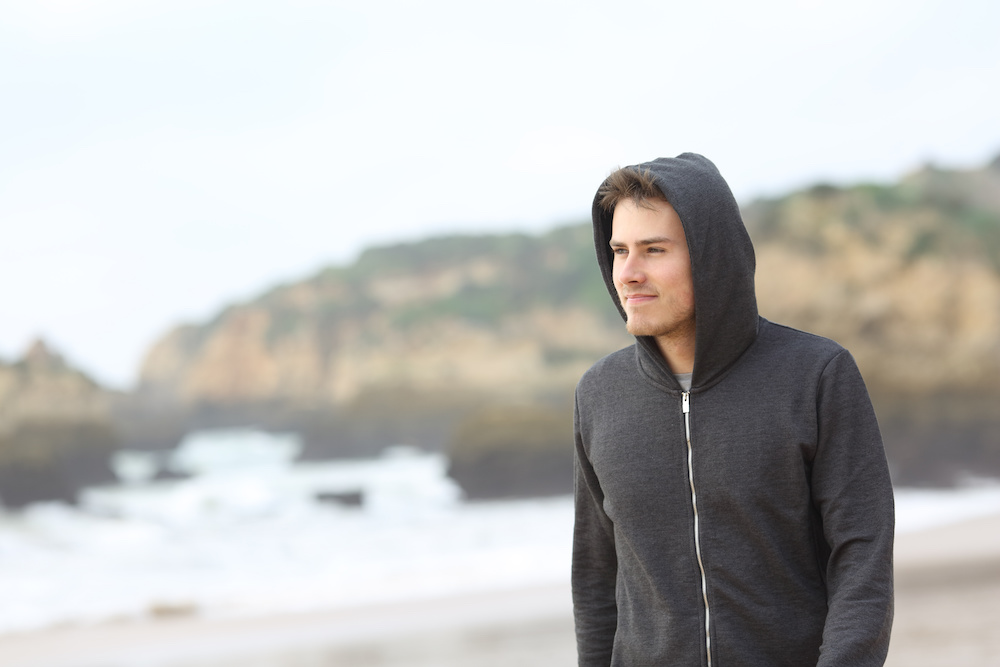 Alcoholism and addiction are devastating diseases. They can wreck entire lives, including those around the sufferer. They can also cause major issues physically, mentally, emotionally, and spiritually. If we are lucky, these issues won't be permanent. But even if some are, there is help available that can improve our lives and stop the wreckage from growing larger.
Even with help available — even with help as effective and restorative as the 12-Step program of recovery — the road to freedom and rebuilding our life can seem overwhelming and too long, if not impossible. This can go hand-in-hand with a common side effect of alcoholism and addiction: depression. Combine the emotional devastation with how hard the road ahead seems and it can seem like having hope for the future is a fool's errand.
This is just a little backward. The chance for recovery is not about suffering from or for our disease. Recovery is all about hope. It's all about learning how to participate in a life worth living — a life full of hope, meaning, purpose, love, and joy. Hope abounds in a life of recovery, even if that's a little hard to see. So if you're here, if you're reading this, if you've been in recovery awhile or you're just starting to ask for help, please know this: there is always hope.
Attitude and Perspective Count
It is perhaps too wishy-washy to just say, "hope and positivity are about attitude and perspective." It's essentially true, but usually not so straightforward. Alcoholism and addiction can absolutely wreck our attitude and perspective. Just having a positive attitude and outlook isn't always an option. Besides, these attributes work best when they're practiced — and for most of us in recovery, they do indeed take practice. But it isn't wrong to say that attitude and perspective count. For most of us, if we're honest, we can admit that our outlook could use a little work.
Luckily for us, there is easily accessible work to do that can help us practice a better, more uplifting outlook: the 12-Steps. They can help us begin to see things from the right angle. It isn't about "spinning" the truth — it's about seeing through the veil of our past and our disease, and taking off the negative spin of our alcoholism and addiction. It's no small gift to enter recovery. Indeed, many are not as lucky as we are. People lose their lives to this disease. The fact that we are here, no longer suffering from active addiction, alive, and taking steps toward freedom is something we should never forget. It may not make us feel grateful all the time, but it can bring us back to gratitude when we look at it as a gift.
Again, recovery is not about escape from our disease — it's about freedom. Escape from a prison of any kind means we are always on the run, always looking over our shoulder. But freedom? Freedom means the past is done, and we are free to live our lives in the ways we choose. Freedom also carries with it the promise of a constant opportunity to learn more, try again, get better, be better, live well, and help more. That is, by itself, a promise of hope. As long as we stay close to the program of recovery and keep an open mind, we are never far away from being reminded of reasons to hope.
There Is Always Reason to Hope
As long as you breathe and as long as you earnestly and willingly seek recovery, there will always be a reason to hope. The 12-Step program will show you so much about yourself and life that you may not have seen before. It helps us develop guidelines for becoming who and how we want to be. It also helps us heal from our previous lives, grow past our weaknesses, and discover strength and joy through service and helping people.
Engaging daily with the 12-Step program keeps us on the beam and constantly gives us reason to hope. But more importantly, it brings our hopes to fruition. For most of us who stay sober, get active in recovery, and engage in the 12-Step lifestyle, we find our lives becoming better than we ever believed they could be. The things we were once afraid to hope for are forgotten as we begin to experience a real-life beyond our wildest dreams. This isn't as hyperbolic as it sounds. For most of us, we just didn't want to die from alcoholism and addiction. Our crazy dreams were cast aside as we began to only hope that we wouldn't die in such terrible pain. Now, in recovery, we are able to become people we're proud of being. We heal our various wounds and hurts. We learn how to work, how to play, how to love, and how to help others. These newfound skills quickly fill our daily lives with small miracles that amount to one big, beautiful life.
That's something worth keeping hope alive for, isn't it?
Alcoholism and addiction can rob us of our hope, our joy, and our prospects for the future. It can be difficult to even conceive a better life for ourselves when we are trapped by this devastating disease, but there is a solution. Never give up hope, and never give up on yourself. No matter how bad things may seem, no matter how hopeless, change for the better is always possible — and maybe closer than you think. The 12-Step program can transform our lives into something better than we could have ever imagined for ourselves. The 12-Step program is specifically designed to help those with alcoholism and addiction undergo a necessary psychic change and have the vital spiritual experience that paves the way for recovery. If you are ready and willing to get help, let Jaywalker Lodge show you how to begin your journey into recovery. Call us today at (866) 529-9255.