How Can I Find Recovery in the Days of COVID-19?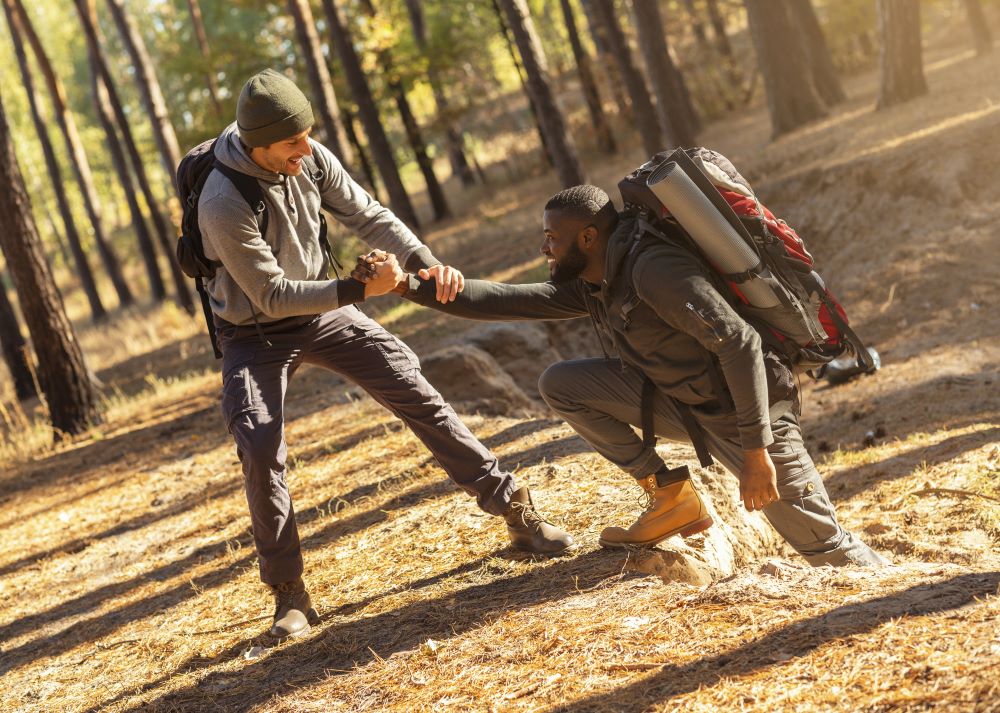 Certainly these are unprecedented times. Things are vague, perhaps even frightening, and much seems unclear. The murkiness of these times can make any other concerns we have magnified or harder to deal with. It is true that alcoholism and drug addiction do not discriminate. They can strike anyone, anywhere, at any time. Add social isolation, lost jobs, financial worries, and health concerns to the mix, and many will need the support of recovery more than ever.
For those of us affected by alcoholism and addiction, it can be vital to get and stay in touch with recovery, both in our communities and on a professional level. For those who have recovered, we often have the resources available to us to stay connected – or at least we know who to reach out to if we have slipped. What about those of us who are new to recovery, or seeking sobriety for the first time?
If you or a loved one is seeking help to begin the journey to sobriety, there is always help. Even during these strange times, there are many available avenues to recovery. Many of the standard ways to find help, as well as some new ones, are easily accessible if you know where to look. Those of us on the road of recovery are still here for newcomers – especially now.
Get in Touch with People Who Know How to Help
In the days before lockdown, we still had to seek out recovery when we wanted or needed it. These days are not much different, perhaps only in the details. The phone book or the internet can quickly give you a local number for recovery resources. An internet search for AA Central Office can provide the number to your local recovery hub. From there, they can give you the phone numbers and websites of local recovery meetings.
These days most meeting houses are closed down, but meetings are thriving online and via video conference. Searching the Web for keywords like Central Office, Alano Club, or 12-Step Meetings can produce invaluable resources quickly. The Substance Abuse and Mental Health Services Administration (SAMHSA) is also still active and reachable via internet or by phone.
There is also an increasing presence of 12-Step groups on social media. With the use of searches or even hashtags, local and national recovery communities can be reached. It can take some additional work to find your local sober community, but it's worth the effort. Search the name of your local meeting hall online and then look for them on social media.
They will likely be there, and you can easily get in touch with them about online meetings and possibly even find a sponsor. 12-Step recovery still happens the way it always has – it's just online now. There are still hundreds of meetings and plenty of fellowships to find.
Contact a Hospital or Treatment Facility
If you don't have access to the internet, odds are that you can find the phone number to your local hospital. While they are surely busy these days, they can likely provide you with alcohol and substance abuse hotlines to call that will direct you to the right places.
If you need more than a meeting, many treatment facilities are still open. Some, including Jaywalker Lodge, even have online treatment services and meetings available. If you need medical assistance to begin your journey in recovery, please seek out Jaywalker Lodge or a similar facility. Alcoholism and drug addiction do not care about global catastrophes and will take hold of us at any time. So the recovery community – both professional and non-professional – is still very much active.
Medical professionals, 12-Step groups, and treatment facilities are all making necessary changes and increasing the avenues you can use to get in touch with them.
Why Recovery is Still Thriving
The technical details of how we recover these days may seem new and strange, but they are also effective. An online meeting still has the same experience, strength, and hope as any other meeting. There are still sponsors and 12-Step programs out there, even if they are all digital these days. In some cases, connecting online may actually be easier than a face-to-face meeting with geographical boundaries.
Computers and cameras are still connecting alcoholics and addicts with each other so they can help each other recover. Jaywalker Lodge and other treatment centers are still operating and innovating their methods of care to fit these times.
There is a national health crisis at the moment, but alcoholism and addiction are as present as ever and the systems in place to help those suffering are still very much functioning. It may seem as if the necessary help would be hard to find, but it just takes some out-of-the-box thinking and some creative use of available technology.
The quality of help and care available to alcoholics and addicts is still saving lives. Every day, hundreds of local meetings are still taking place and addiction professionals still go to work ready to help. If you are struggling with alcoholism or addiction in these trying times, there is still help – and there is always hope.
Make the Next Move
Alcoholism and addiction are still affecting people all over the world. Thankfully, the ways people can get help and find recovery are still available all over the world as well. Many people may believe they can't recover or stay sober in these times. Luckily, those things aren't true. With the right help and a firm foundation in the 12-Steps, alcoholics and addicts can get sober, stay sober, or rededicate themselves to sobriety – even in the days of lockdown.
If you or a loved one is seeking to get sober, or struggling to maintain their sobriety, please reach out. There are many resources available to you and your family, even in this time of crisis. Jaywalker Lodge specializes in many highly-effective treatment methods, styles, and modalities. From meetings to sober living, we are here for you. Call us today at (866) 529-9255.