Hooked on Hot Yoga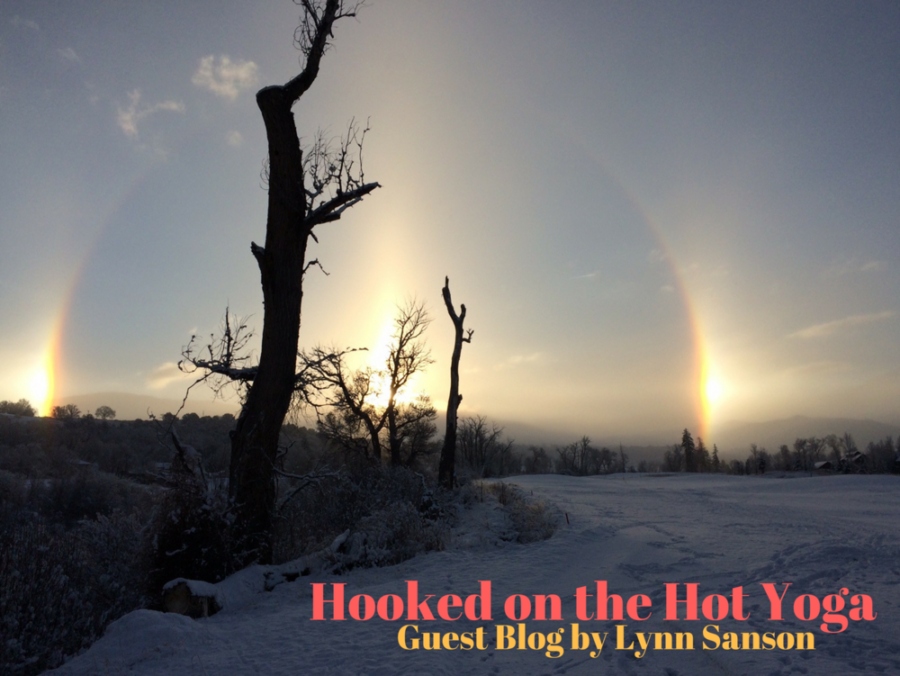 Take a yoga class? No way! A hot yoga class? An even crazier idea! That was my mindset. Yoga seemed like an activity for mystical and ridiculously flexible people, and I was neither. Now it has been 5 years of taking hot yoga classes. I'm still not mystical or very flexible, but I'm hooked on the hot yoga.
I work with recovering addicts and alcoholics. Five years ago, a coworker we call Hot Yoga Steve suggested our program try offering hot yoga classes for our clients. The plan was to implement two classes per week starting at 6:45 AM. It seemed like something that could benefit our clients, and I could tag along and take the classes too.
There is a love/hate relationship between hot yoga and me. Each night before a class, I love the idea that I get to do yoga in the morning. When I wake up at 5:30 AM in the dead of winter to snow and subzero temperatures, I sort of hate the idea of getting on my bike and making the harrowing trek to work so I can round up the clients and take them to class. Ok — it's not harrowing every morning, but it is cold and very dark each morning in December, January, and February. Ironically, about midway through class, I long for the cold and snow, and feel like running out the door and rolling in the snow looking like some crazed adult making snow angels in tight shorts.
Today, as I reflect on 5 years of hot yoga, there are an astounding number of memories. I have my own memories of personal struggles and accomplishments in my practice. These are great, but far better are those memories of the transformations I have seen in clients as they relate to their practice of yoga and their new life of sobriety.
One cold and icy morning walking to work/class in the dark — I had ditched the bike — I came across an elderly woman whose car was stuck in a ditch. She had slid off the road (thankfully without incurring any injuries) and she was stuck.  There was no way I could push her out by myself, but I had an idea. I asked her if she could wait 10 minutes for me to round up some muscle that would get her car back on the road.
Shortly, I returned with 6 clients who didn't know that when they woke up for hot yoga they were first going to get an opportunity to help someone in great need. To me, that is a transformational way to start your day: go help someone in need and then jump into a hot room, work hard, and think about how you and your team made a difference in that woman's life.
Over these 5 years, we have had a tremendous group of teachers, primarily Hot Yoga Steve, Amber, and Kirby, who have brought their passion for hot yoga into the lives of literally hundreds of clients in recovery.  Seeing those life changes makes getting up early for class in the cold and dark pretty easy.
–Lynn Sanson, Colorado