Happy Birthday Lynn!!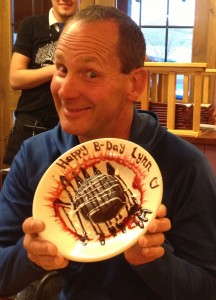 Happy birthday to expedition director Lynn Sanson.
Throughout the years Lynn has imparted his knowledge of outdoor recreation to countless recovering alcoholics and addicts. Lynn's calm demeanor, encouraging attitude, and home-made jean shorts have helped many young men to fall in love with their lives in recovery through outdoor pursuits.
The relentless pursuit of joy in recovery is something the Jaywalker men strive for, Lynn Sanson is the man who makes that possible. Climbing red rock sandstone in Moab, mountain biking along the Colorado River in Fruita, and rafting the icy waters of the Roaring Fork River are all tools that Lynn uses to enrich the lives of the men coming through Jaywalker.
Lynn helped me to find a new meaning in life, he helped me to find joy in my recovery. For that I am eternally grateful. Happy birthday my friend, and here's to many more.
John Schneier
Admissions Manager