Happy 5 year Anniversary to Alex C.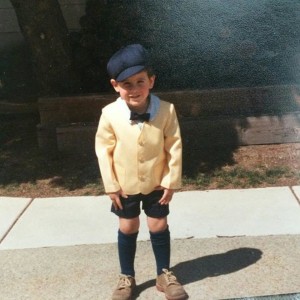 When Alexander Collins first entered the valley he was loud and rambunctious and you could never get him to just be silent……….ha. Seriously though, Alex was slaving away, working in a kitchen on the mountain that we call Snowmass until his dream job came up, Night Technician at THE Jaywalker Lodge. He jumped on it immediately and never looked back. Over the last couple of years Alex worked his way up through the company and is now our fearless leader over that the lodge.  But who Alex is,  goes deeper than all the fantastic work he has done for this company. When I first was hired here all I could think about was "damn my boss looks like he eats whole baby cow for meals and could rip a man's head off with 2 fingers", and of course Alex and I had our differences, , he can be a little hard headed but that's what makes him so great. I can personally say Alex has been one of my biggest mentors over this last year and I am beyond grateful for that, and I'm guessing others could say the same. I know I speak for a lot of people when I say that Alex is someone that has gone from being my supervisor/boss to one of my closes friends/confidants.  I know Alex would help me anyway he could at a moment's notice. I know this is going to make you uncomfortable boss man but I love you brotha and I am overjoyed that you are around all of us daily.
PS –  Blues, purples, and greens are absolutely in your color wheel but greys and blacks are not. Just thought you should know ya big teddy bear of a man.
Love  – Alex Cable