Happy 2 Years Greg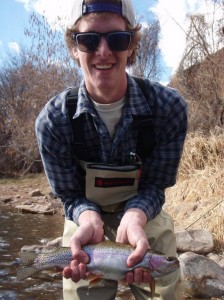 Jaywalker would like to congratulate Greg Benton on celebrating 2 years of sobriety today! Greg grew up in New Jersey where he fell into drugs and alcohol at an early age. At the age of 20 Greg checked into Jaywalker Lodge with nothing but the clothes on his back and some hope. Little did Greg know that Jaywalker Lodge would be the place that saved his life and would later become his employer.
Last year Greg started work for Jaywalker as the first live-in employee at Jaywalker U as the Residential Assistant (RA). Greg started filling in as the Residential Night Tech at Jaywalker Lodge where he started to find his true passions in helping other recovering alcoholics/addicts. Greg was soon offered the full time day tech position and has since done a fantastic job helping manage the Lodge.
Now-a-days you can catch Greg riding his dirt bike, skiing, Crossfitting, fishing, Crossword puzzling, and learning everything there is to know about science. Greg has been a great example of what Jaywalker can do and an even better example to our men. Congratulations Greg!
Donnie Hagenbart
Program Coordinator
Jaywalker U