Going Green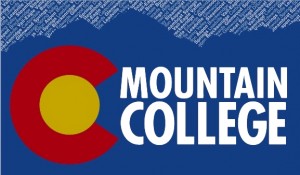 Colorado Mountain College is on a mission to reduce their Greenhouse Gas Emissions by 12.5% every five years until they reach "carbon neutrality" in 2050.  Some of the efforts that that have been initiated by the college include:
recycling of magazines, office paper, cardboard, newspaper, and commingled items
replacing incandescent light bulbs with compact fluorescent or LED bulbs
installing programmable thermostats
create an employee green team
In addition, the Steamboat Springs Campus will be hosting two upcoming events:
Predator Issues in Ecosystems with George Wuerthner at the Bud Werner Library on March 25 from 6:30 pm – 8:30 pm
The CMC Conference on Sustainability 2014 from April 17 @ 5:00 pm – April 18 @ 2:00 pm
For more information, including their Climate Action Plan,
click here
.
Go Green Team!
Janet DeMars
Program Director
Jaywalker U